Meghan and Al had a small wedding at the Drury Buildings in Dublin, and it was just perfect. It felt very much like an intimate, candlelit dinner party with friends and family, and a very stylish one at that.
Meghan, who is originally from Maryland, USA, first met Al when she came to Dublin on a celebratory trip after graduating from college. A friend suggested that Al show her around the city; he happily obliged. By the end of the trip, she had decided to move to Ireland, and stayed in contact with Al while making plans to do so.
"We became close and fast friends. I finally made the jump in November of that year and the day I landed in, Al was there to meet me. Friendship became a relationship which became a partnership and a member of each other's teams, and here we all are."
They had their Dublin wedding on a cold but lovely November day. Meghan got ready at the Merrion Hotel where she was staying, and then met Al in the courtyard for a first look. We then went on to the beautiful Botanic Gardens to take some portraits. It being winter, sunset was at 4:30pm and so a first look and portraits before the ceremony was a great way to take the pressure off timing-wise. I also love the intimacy of a first look; you get to have a little moment with just the two of you which is really special. It can also help settle the nerves a bit!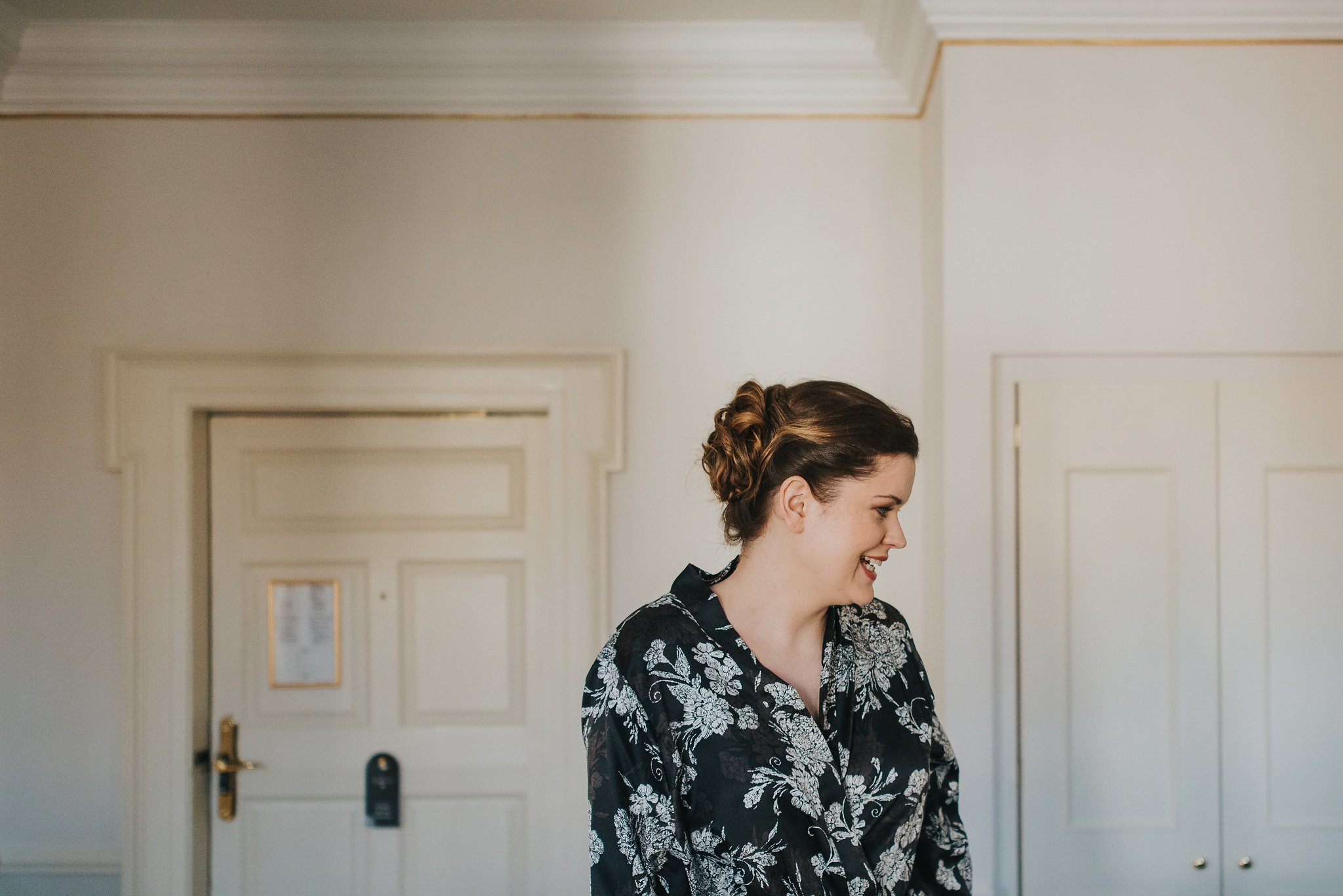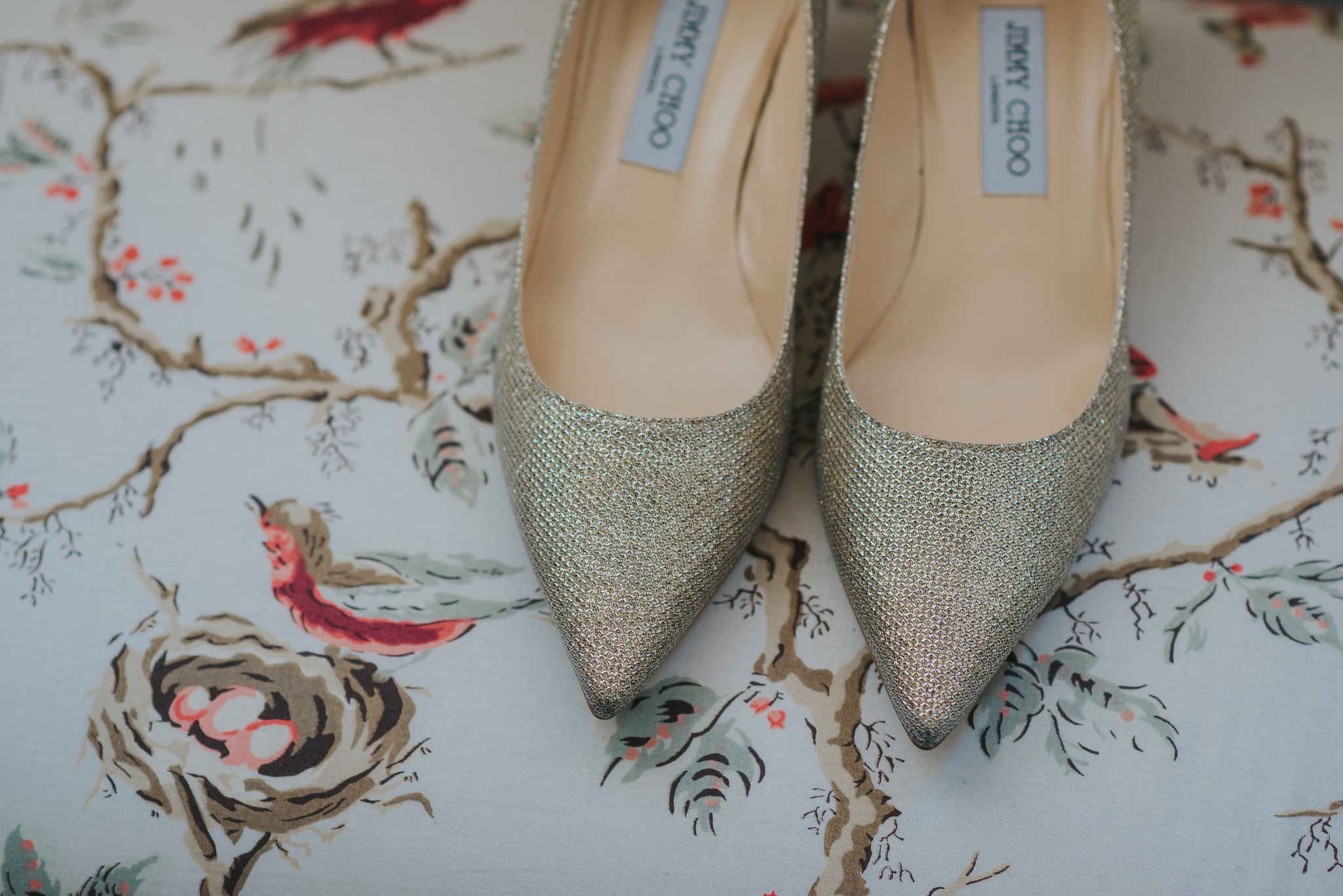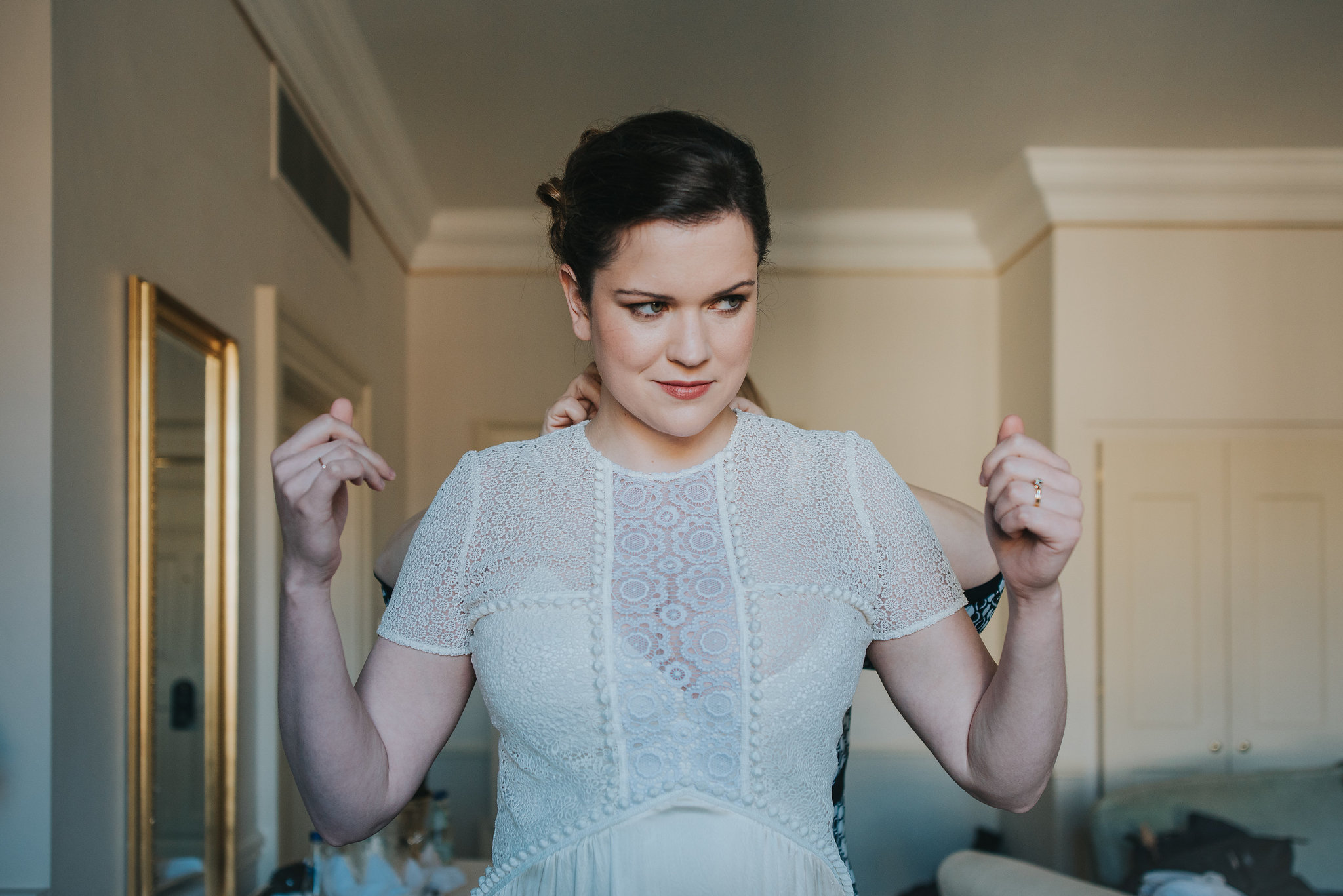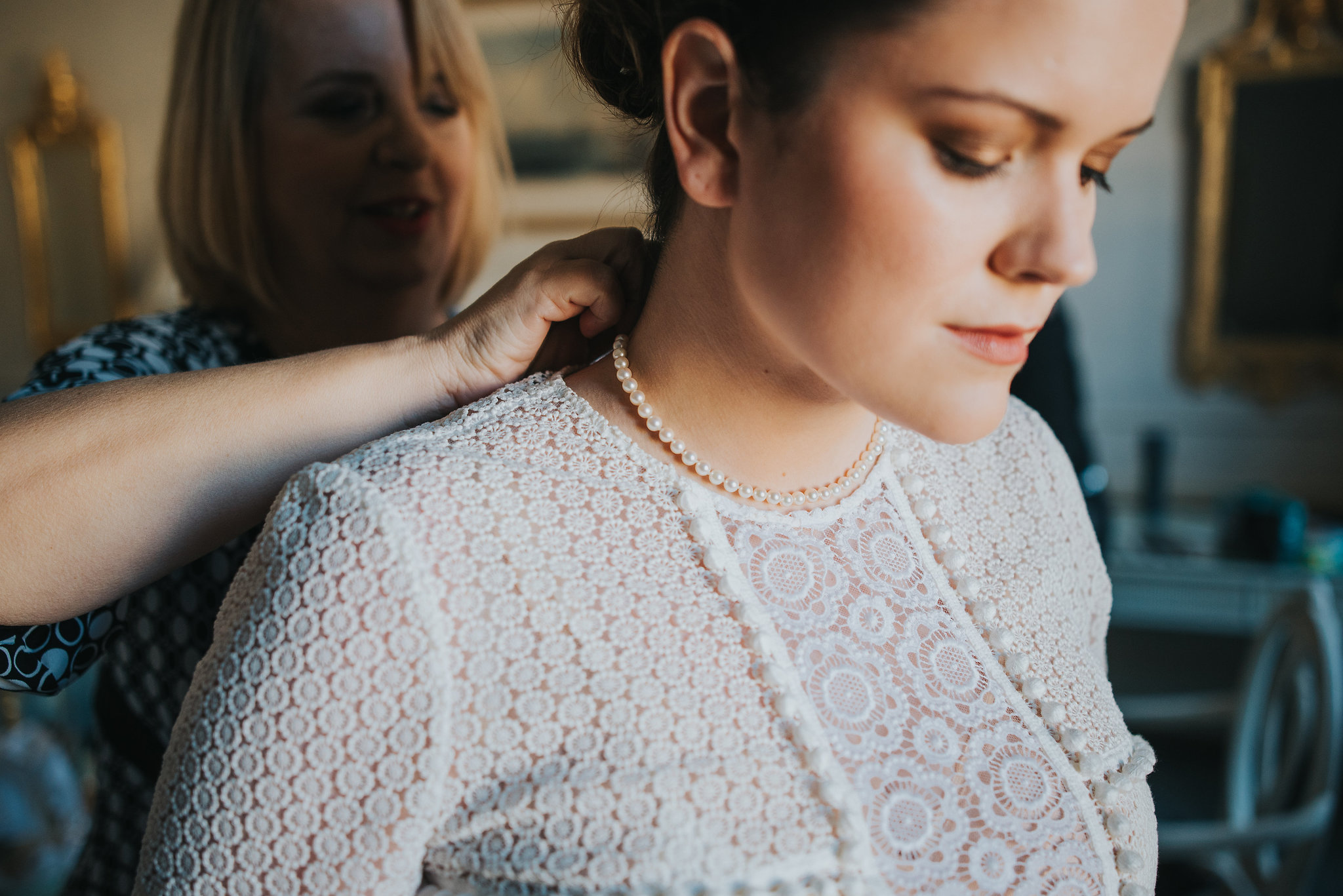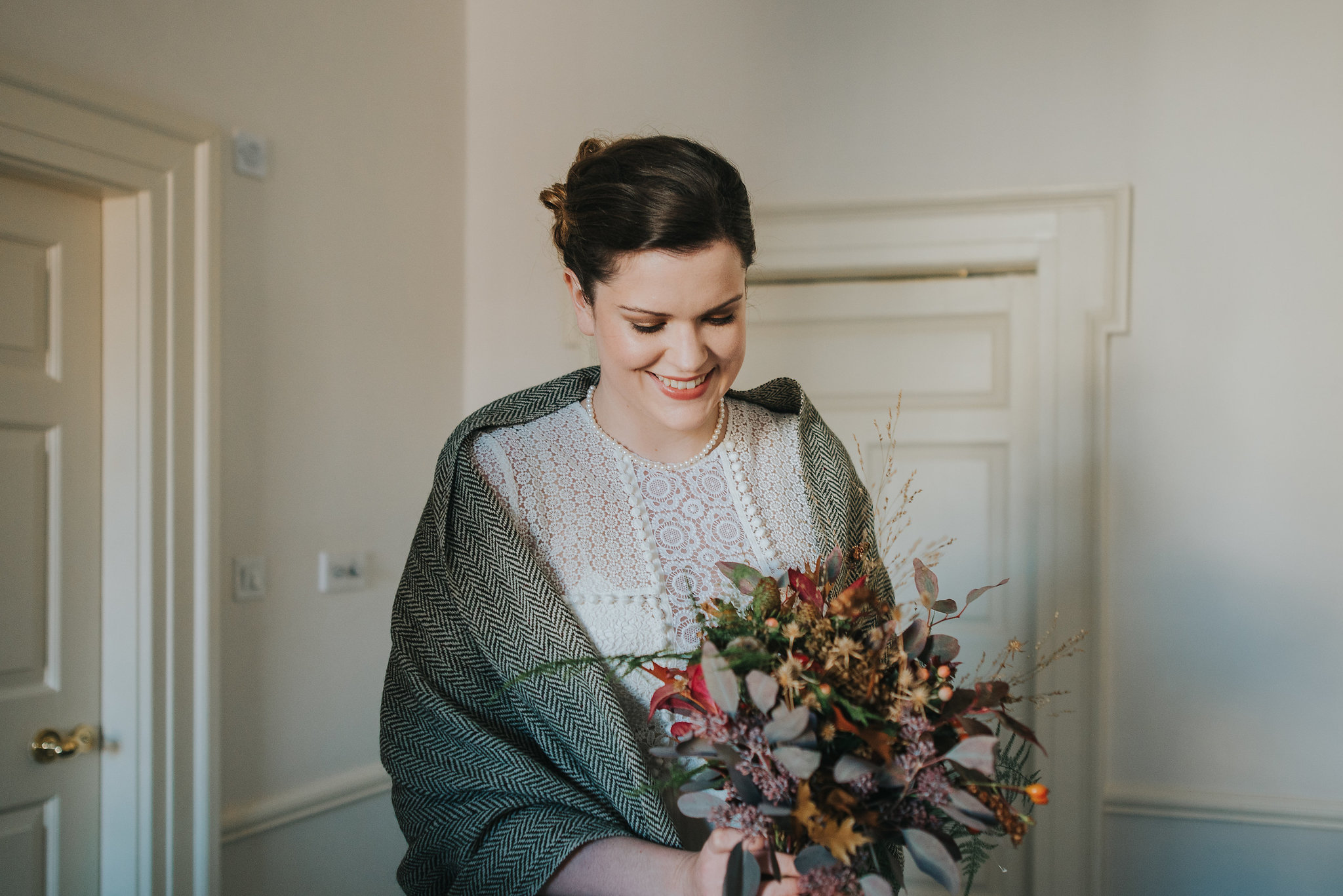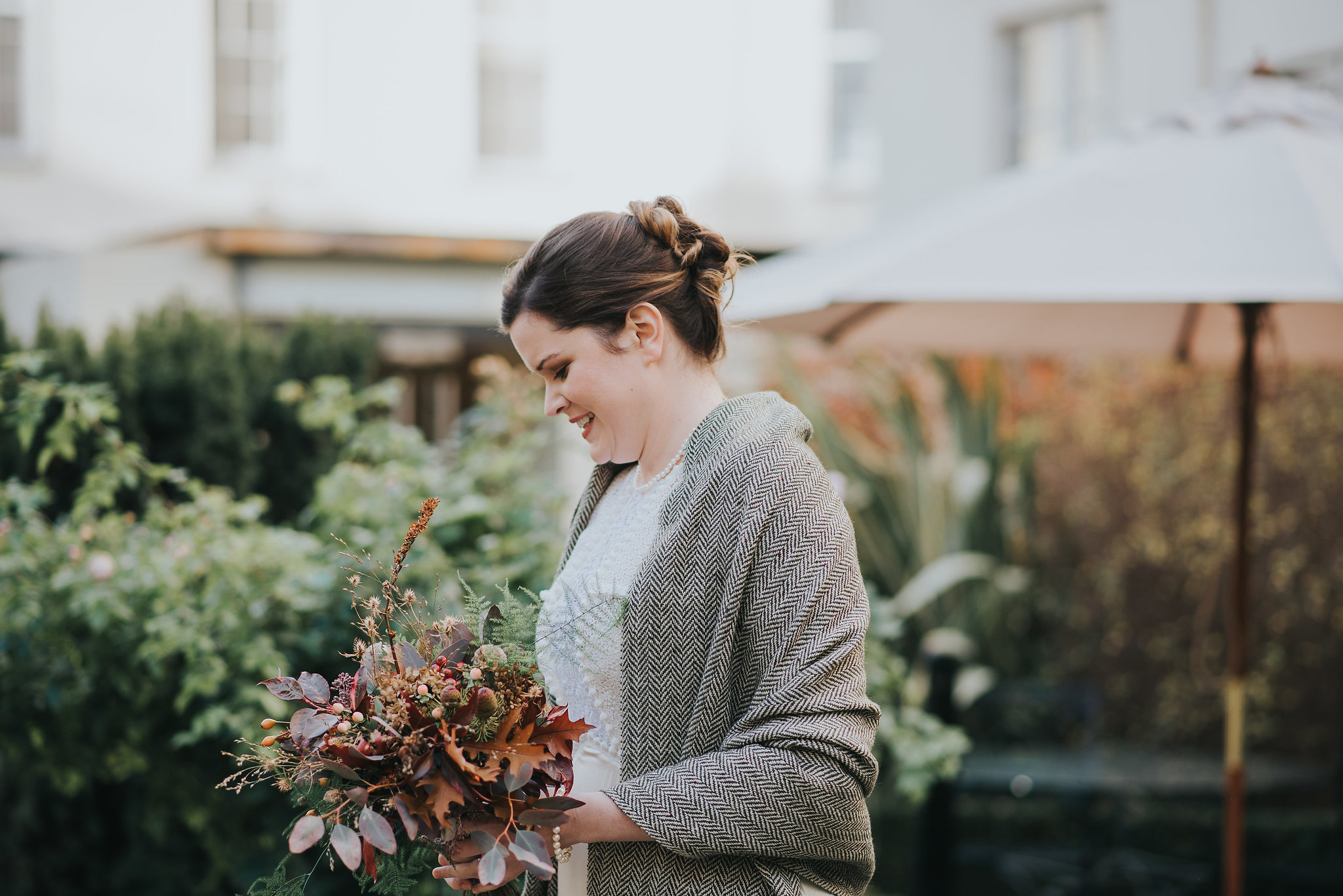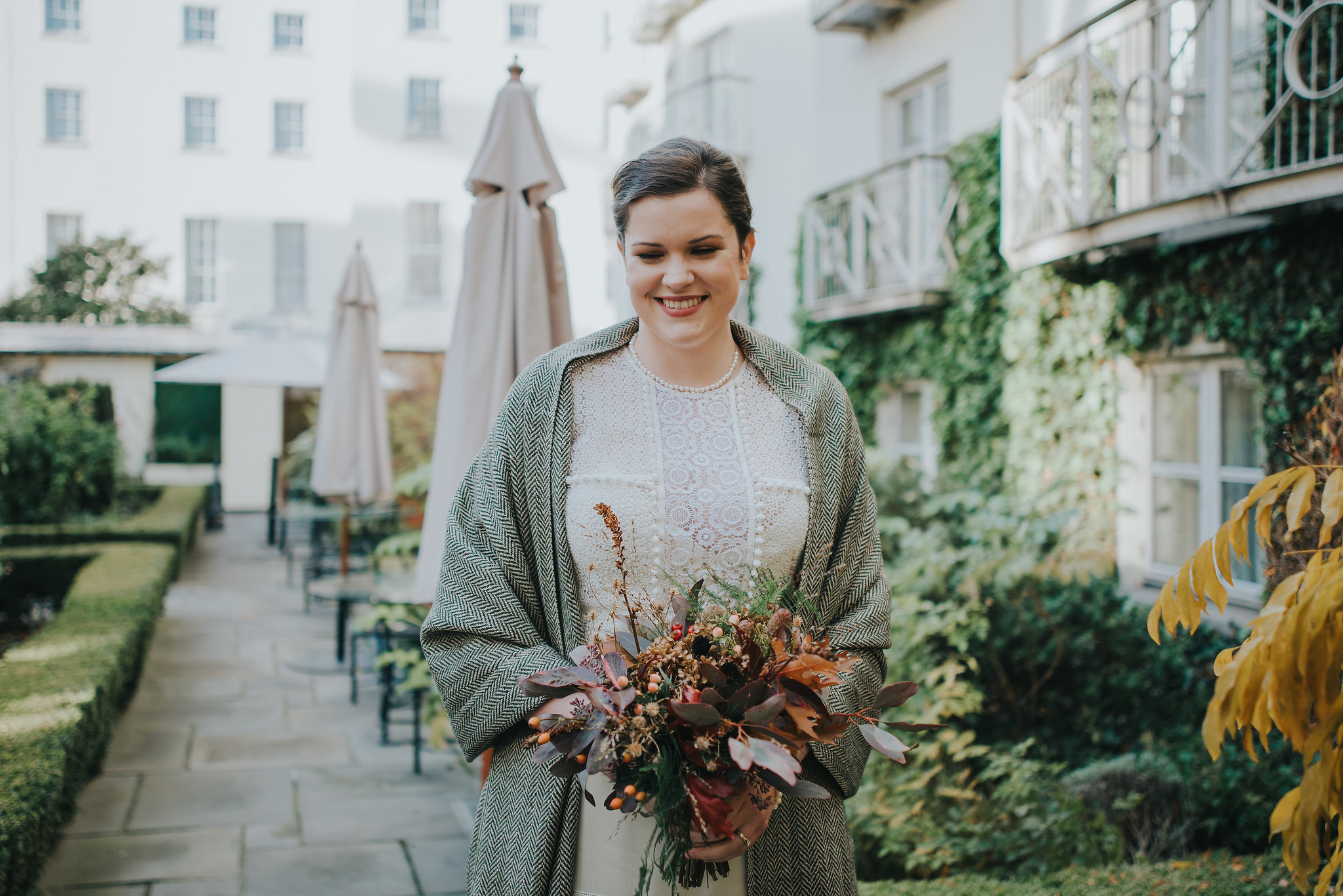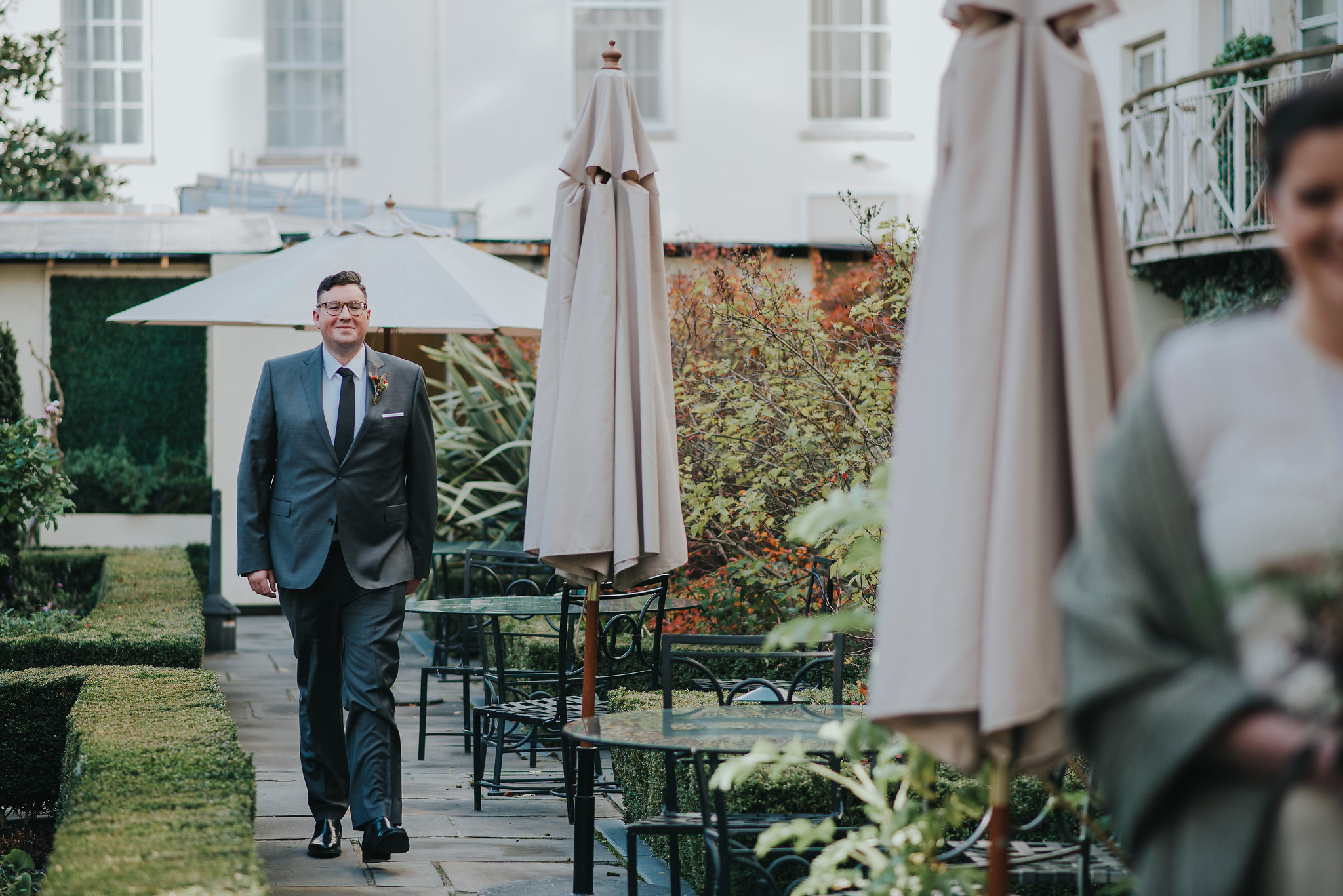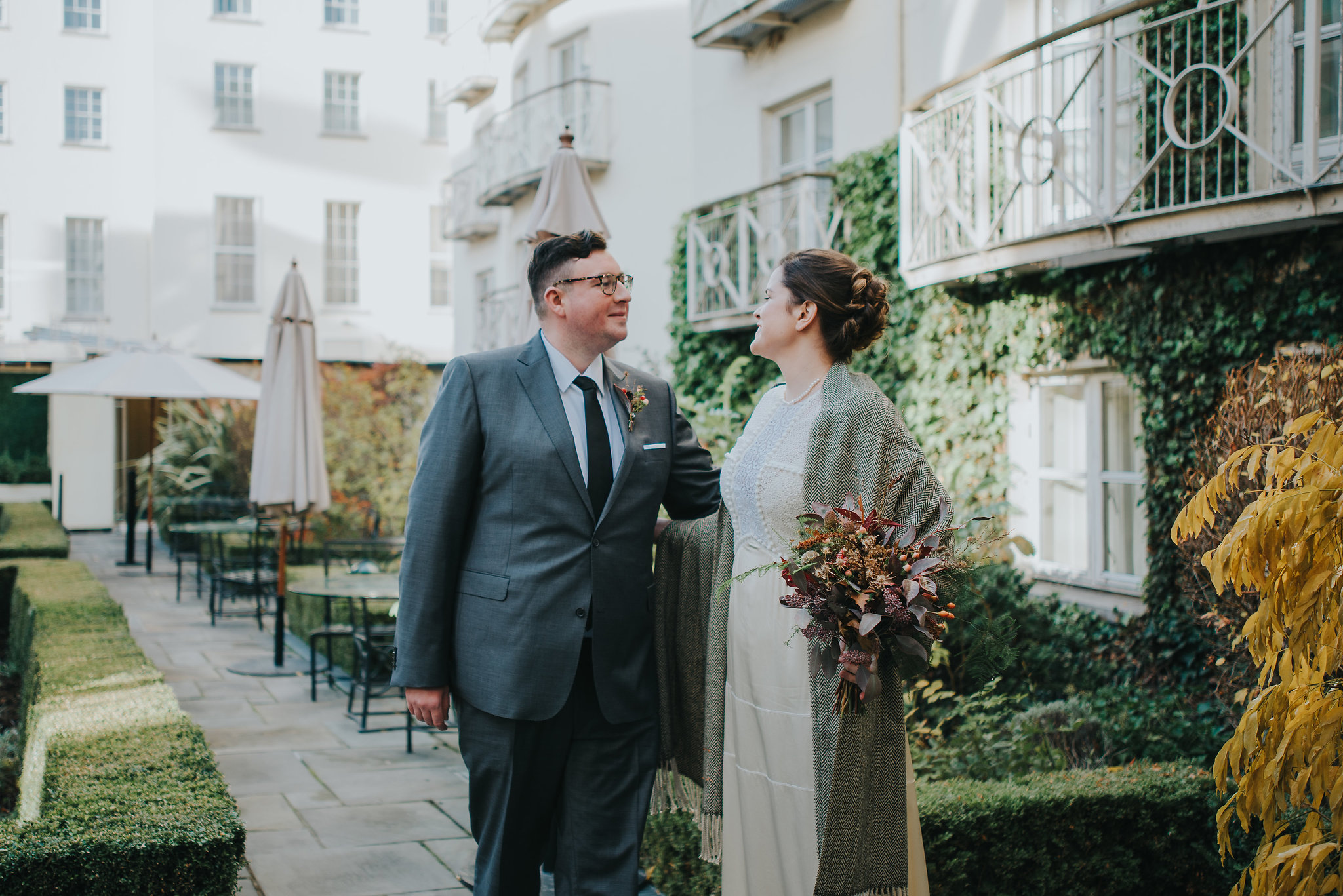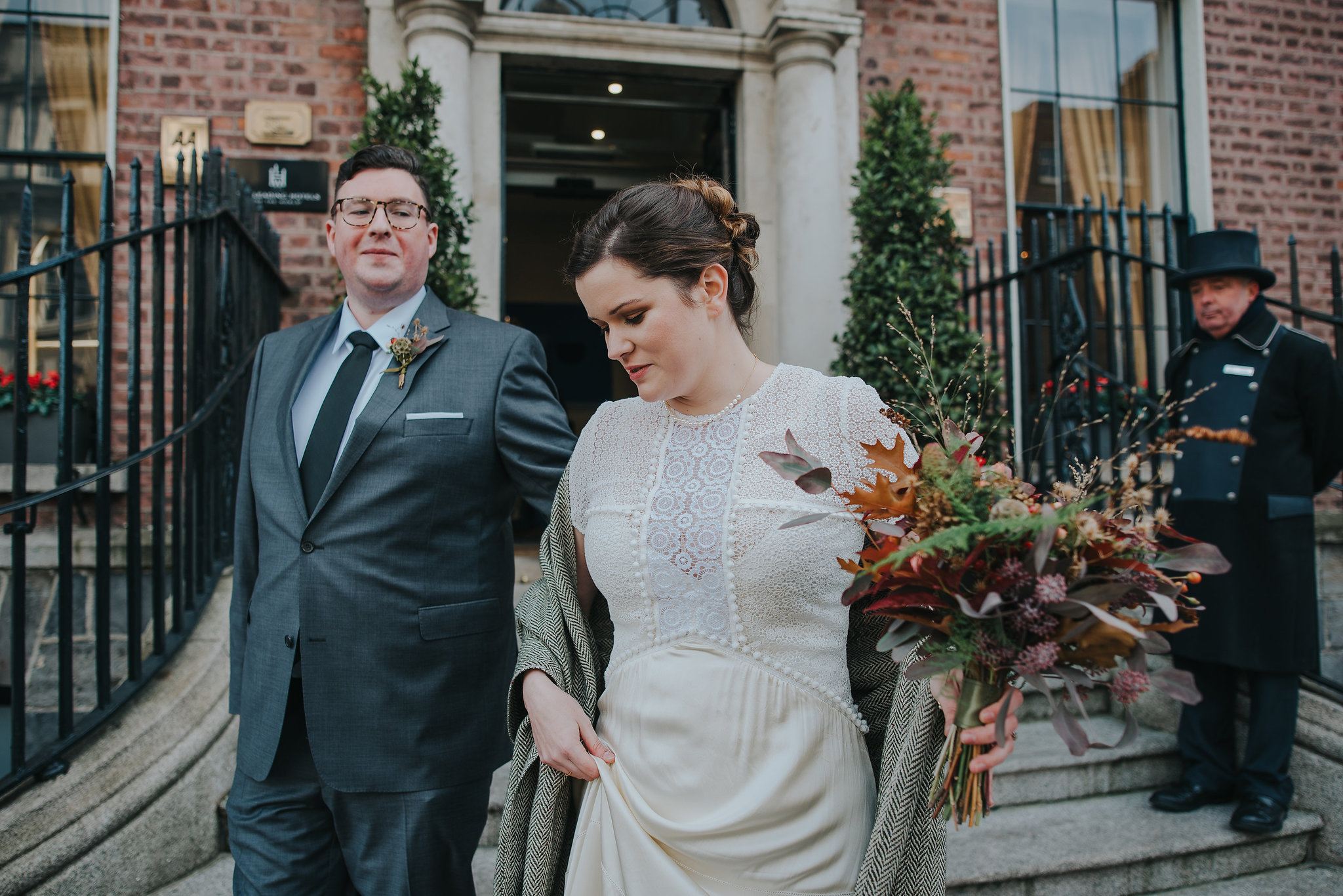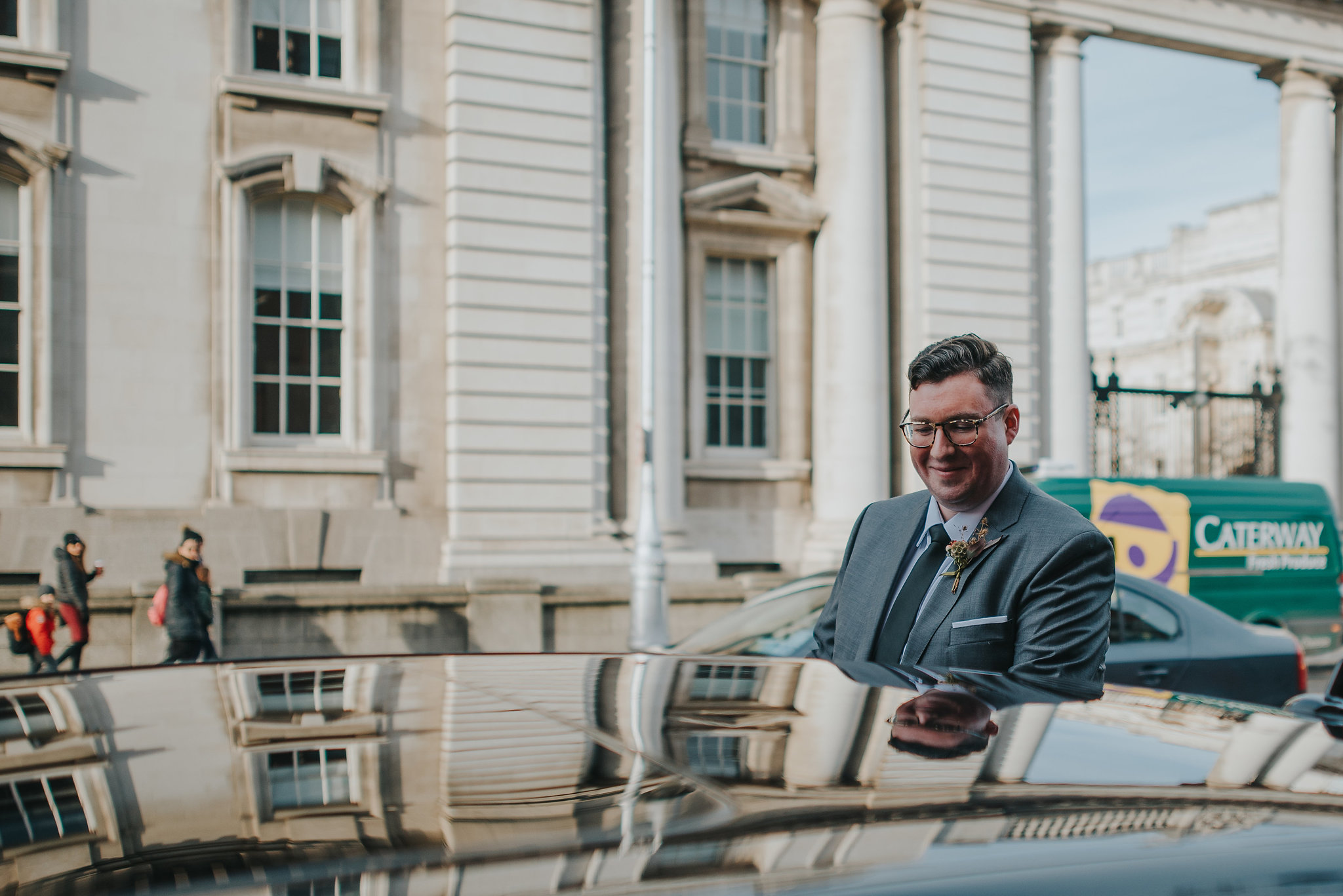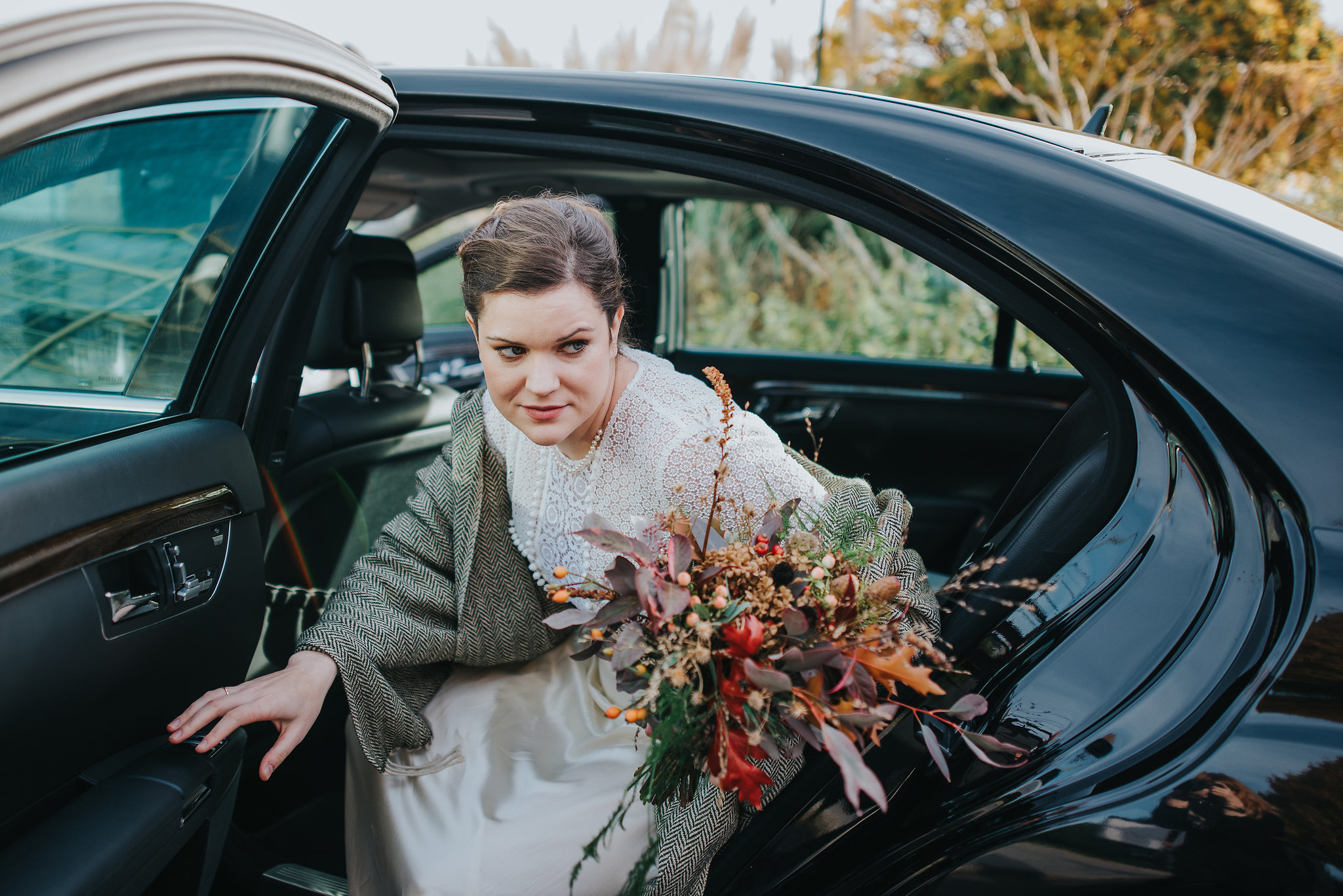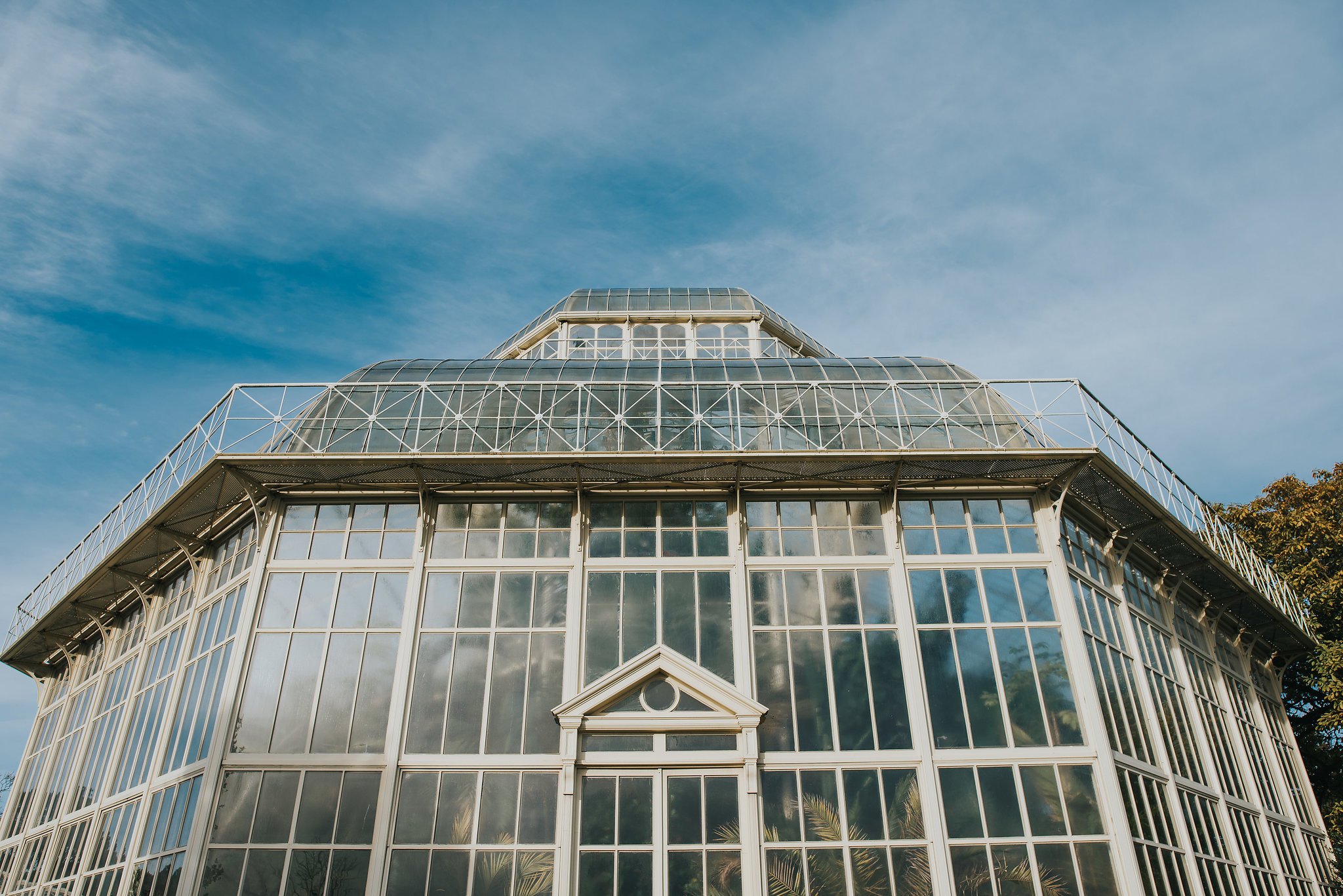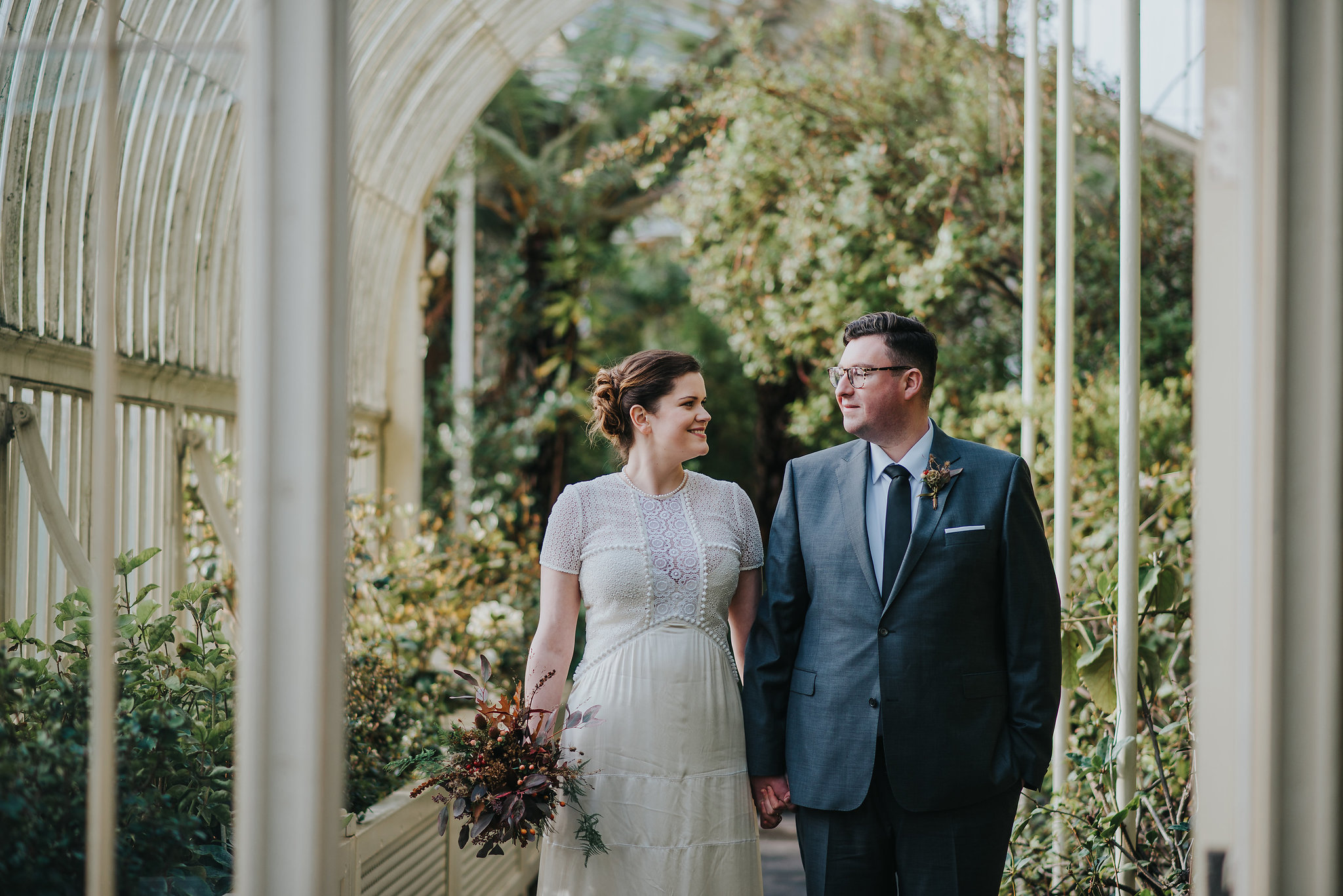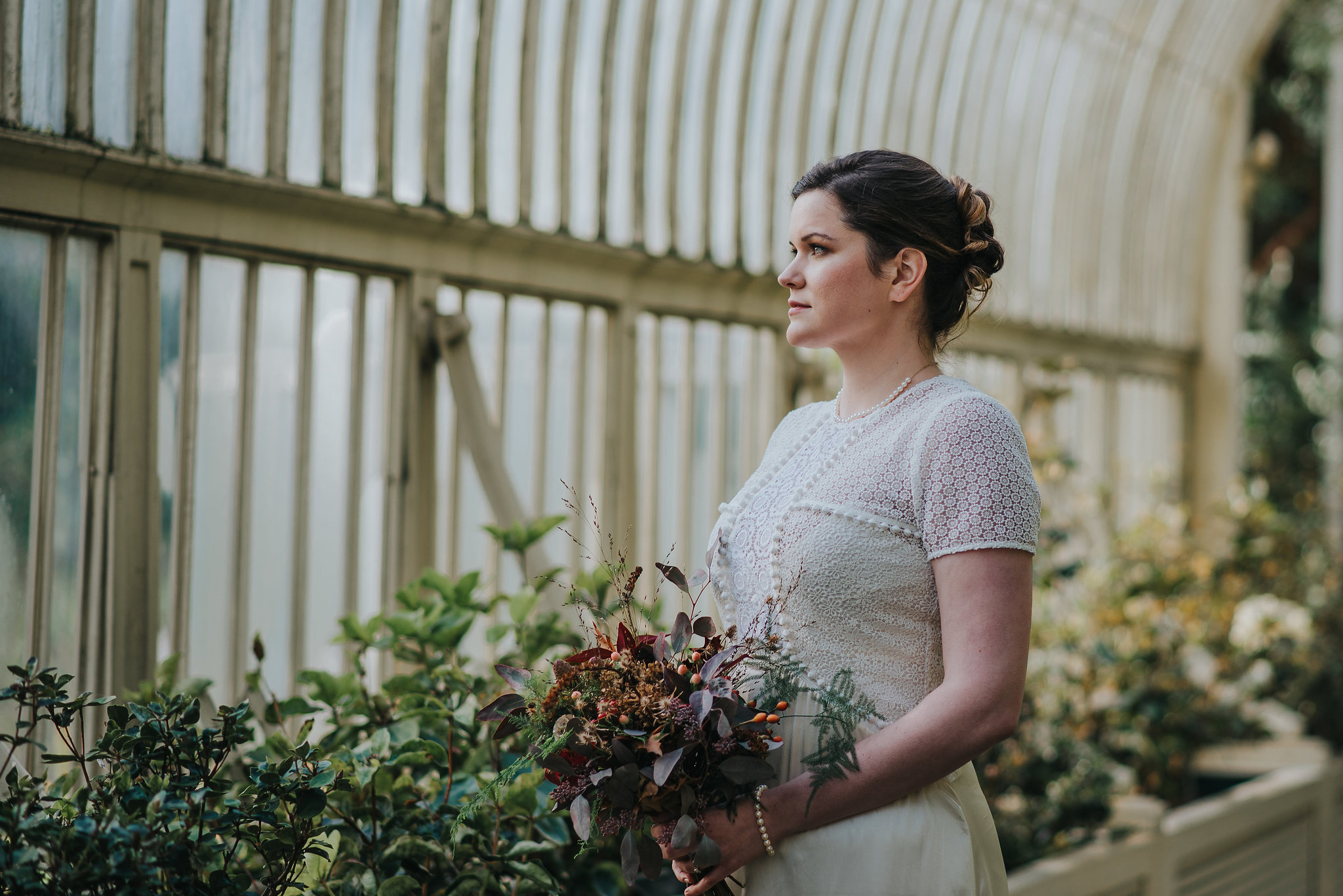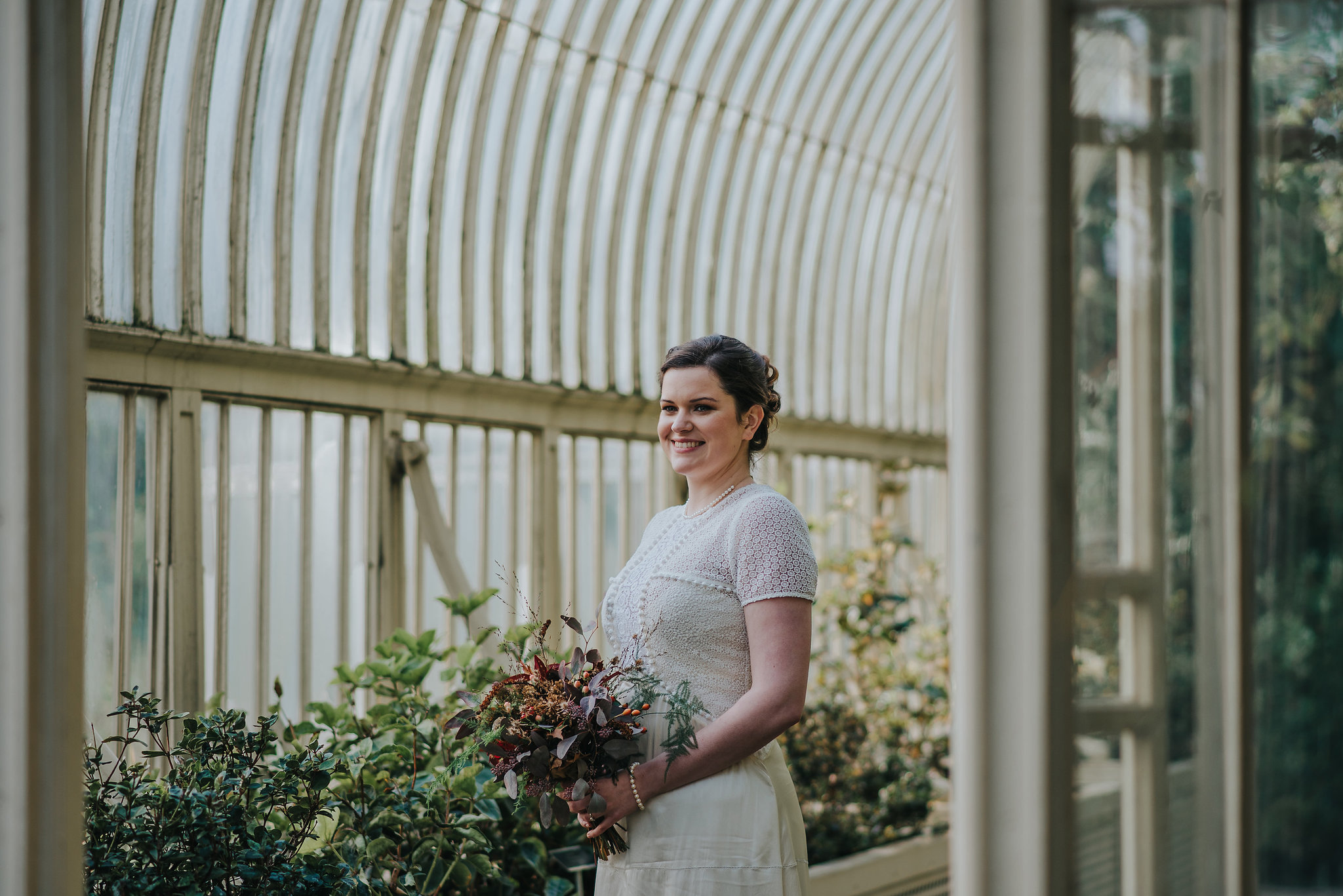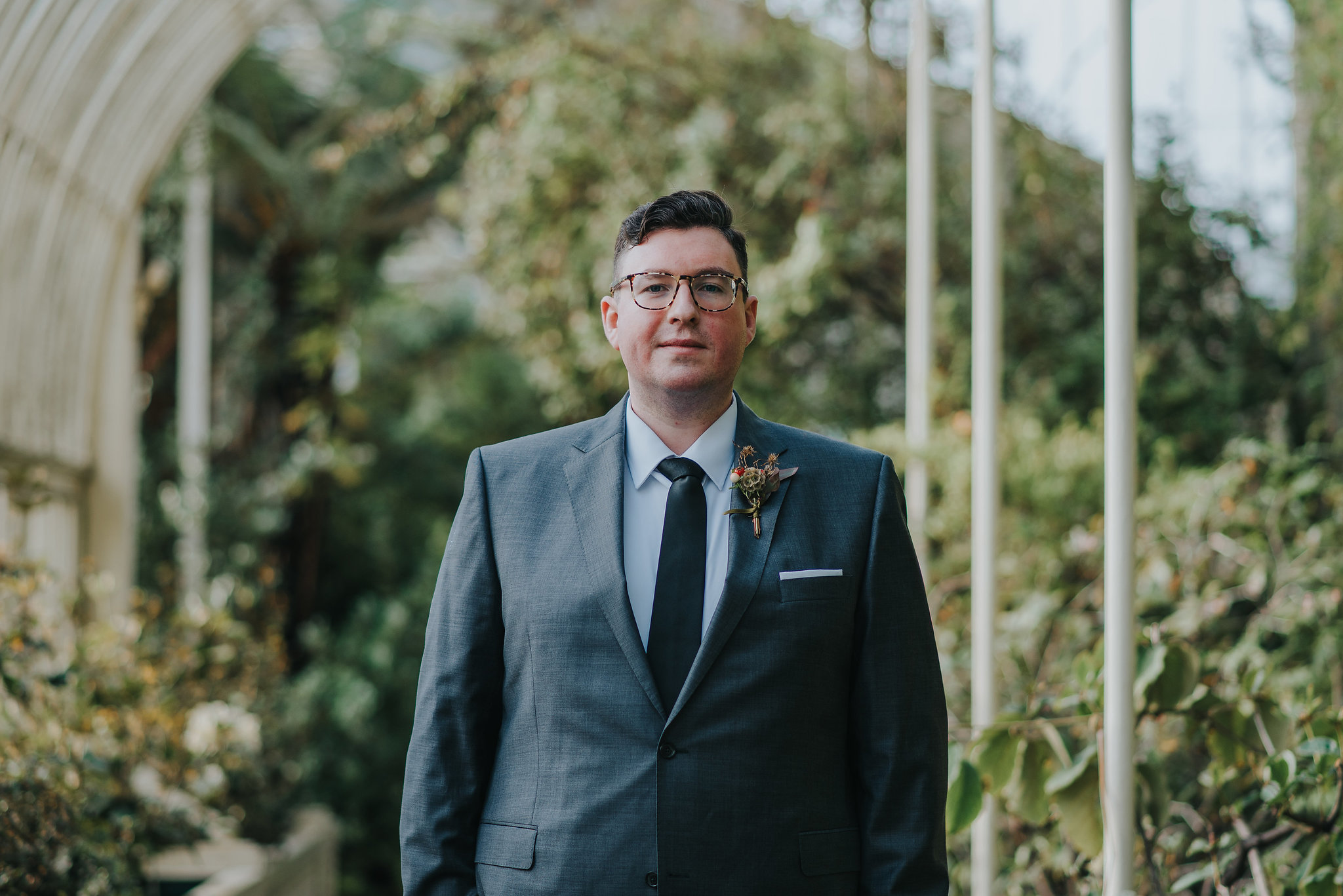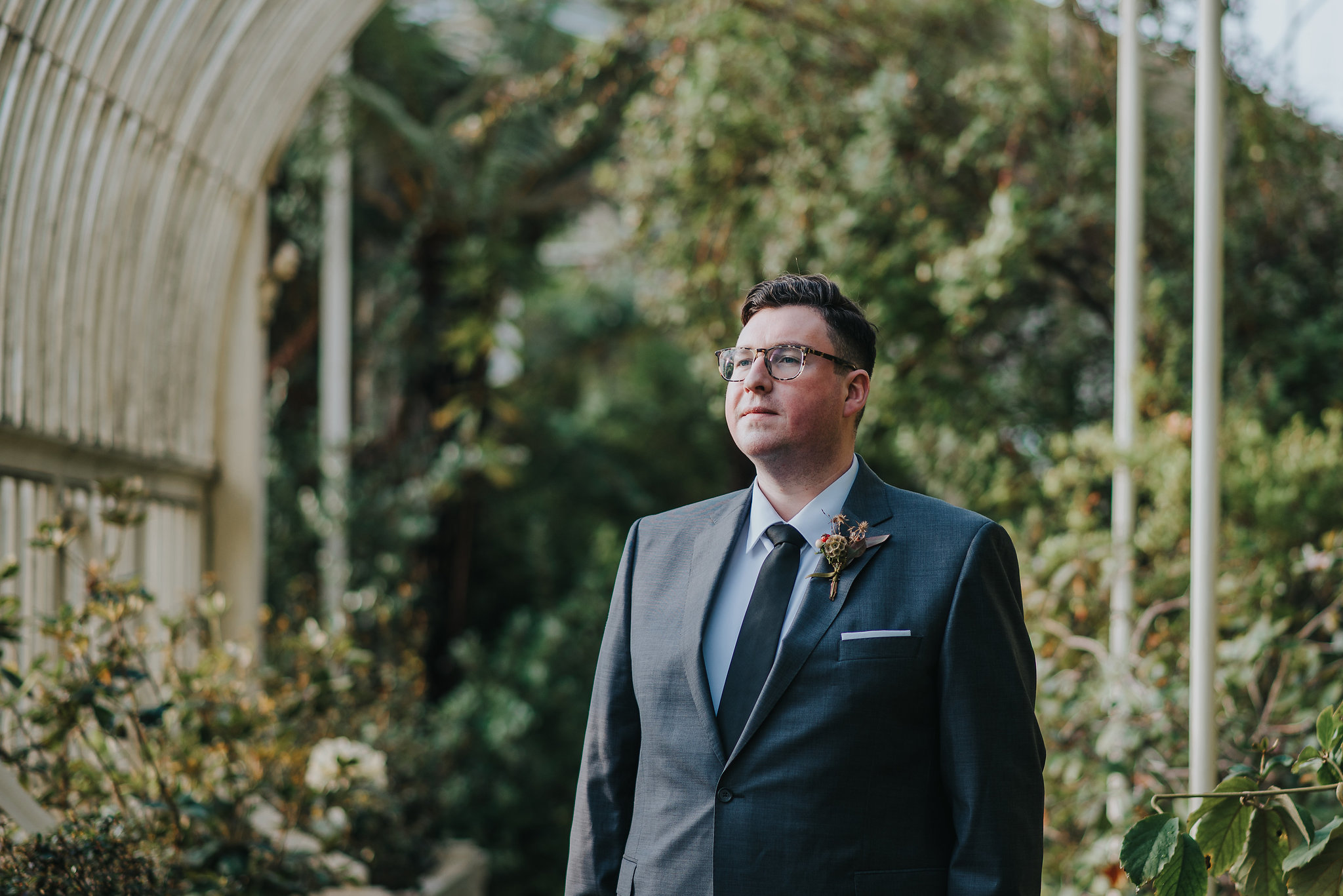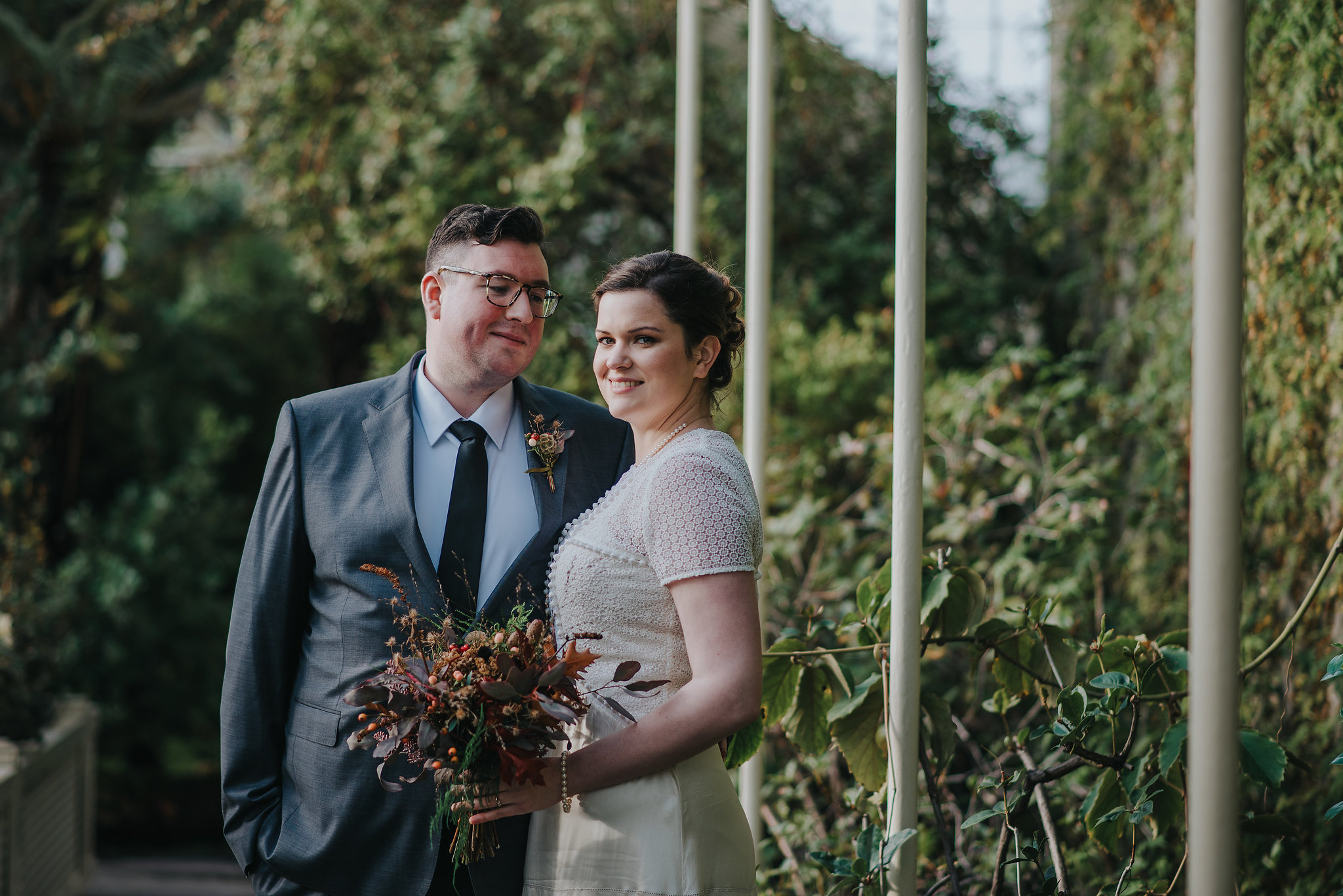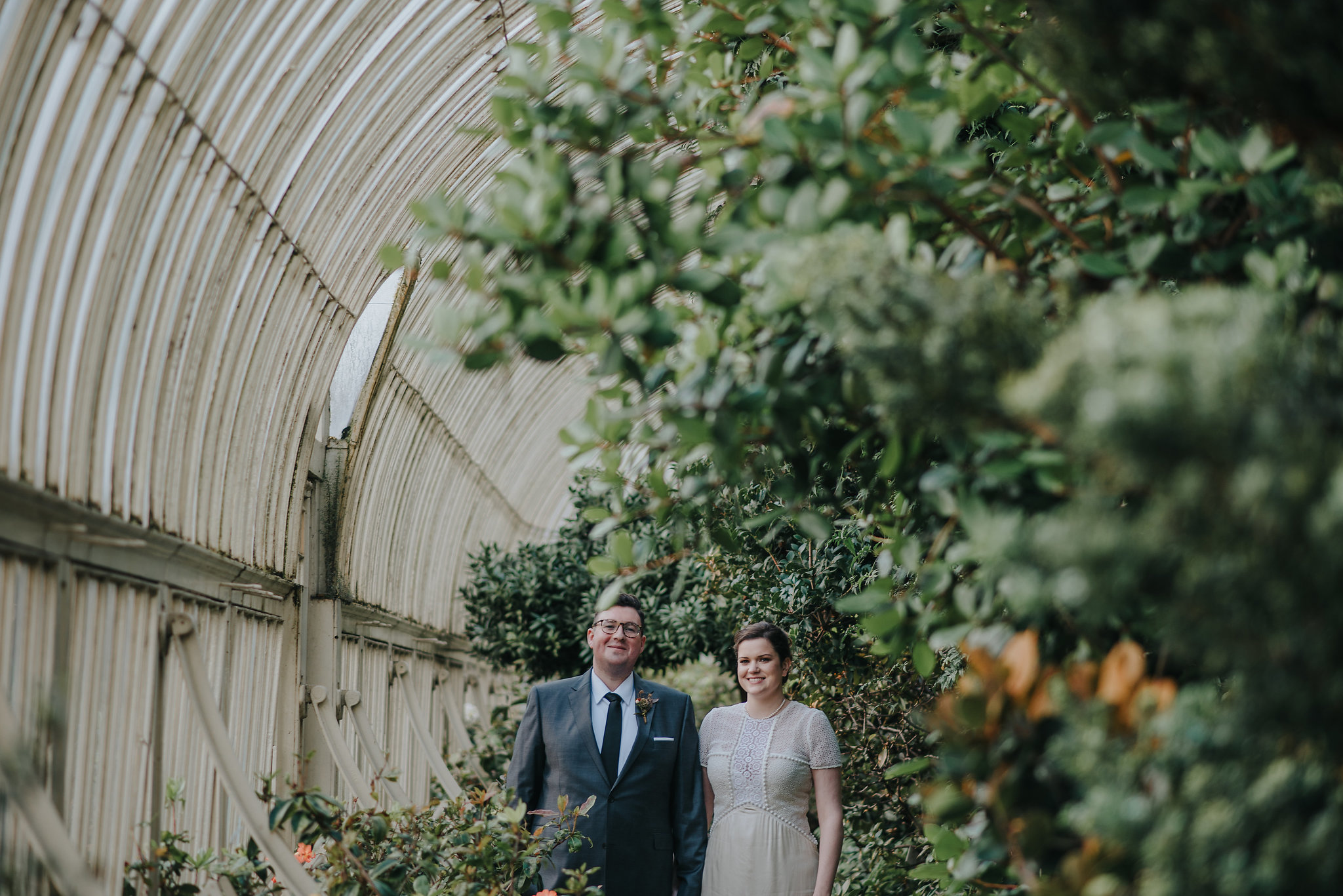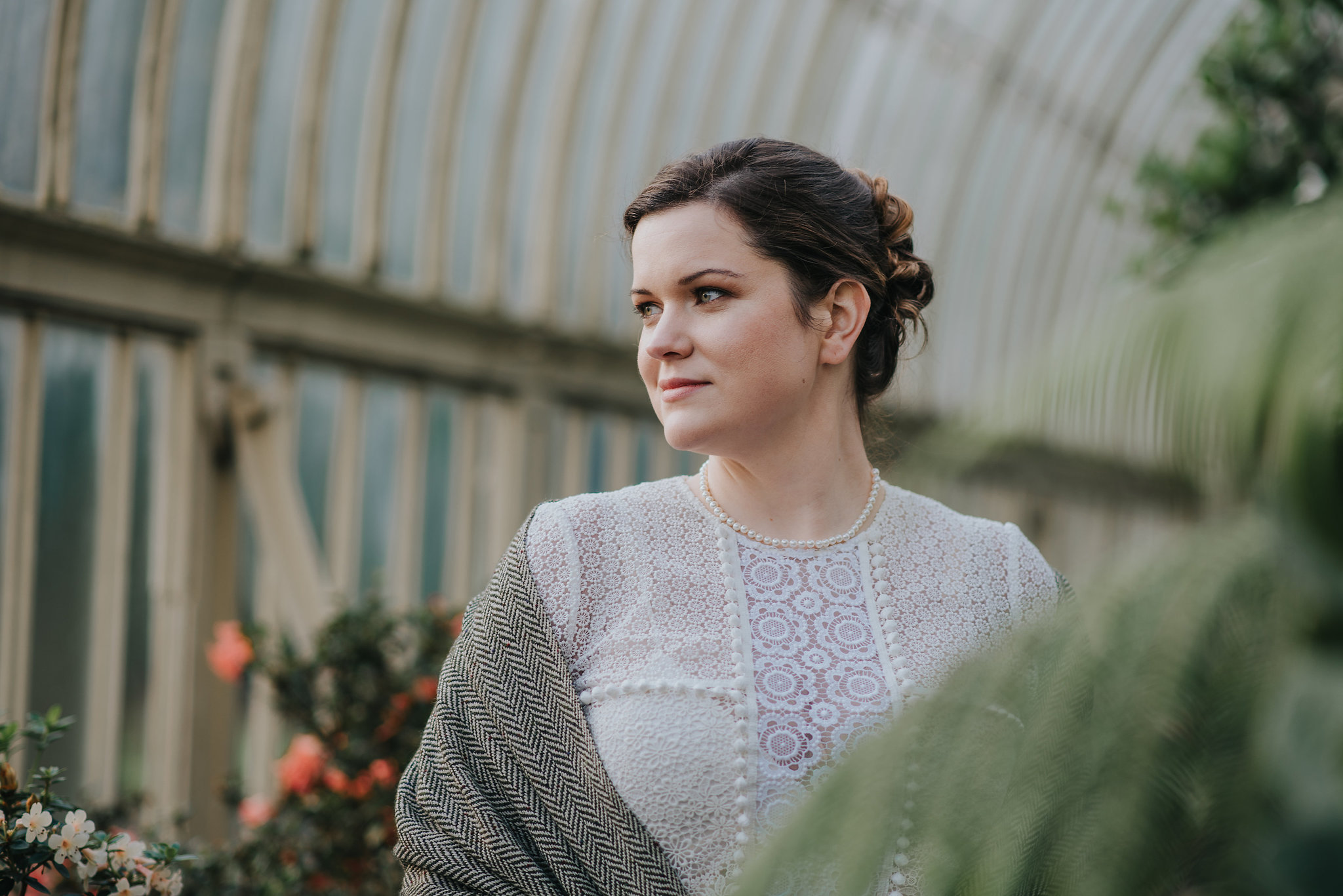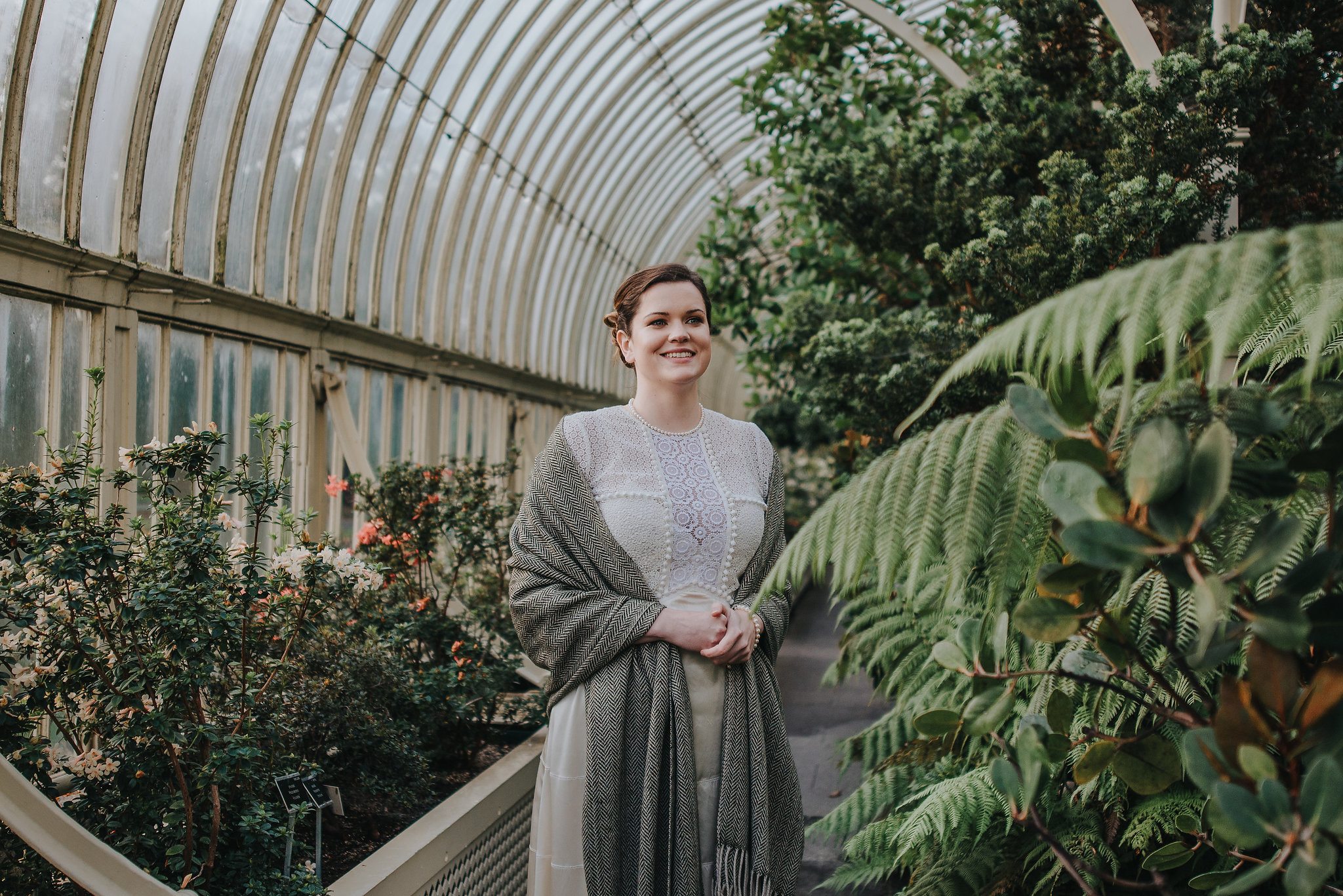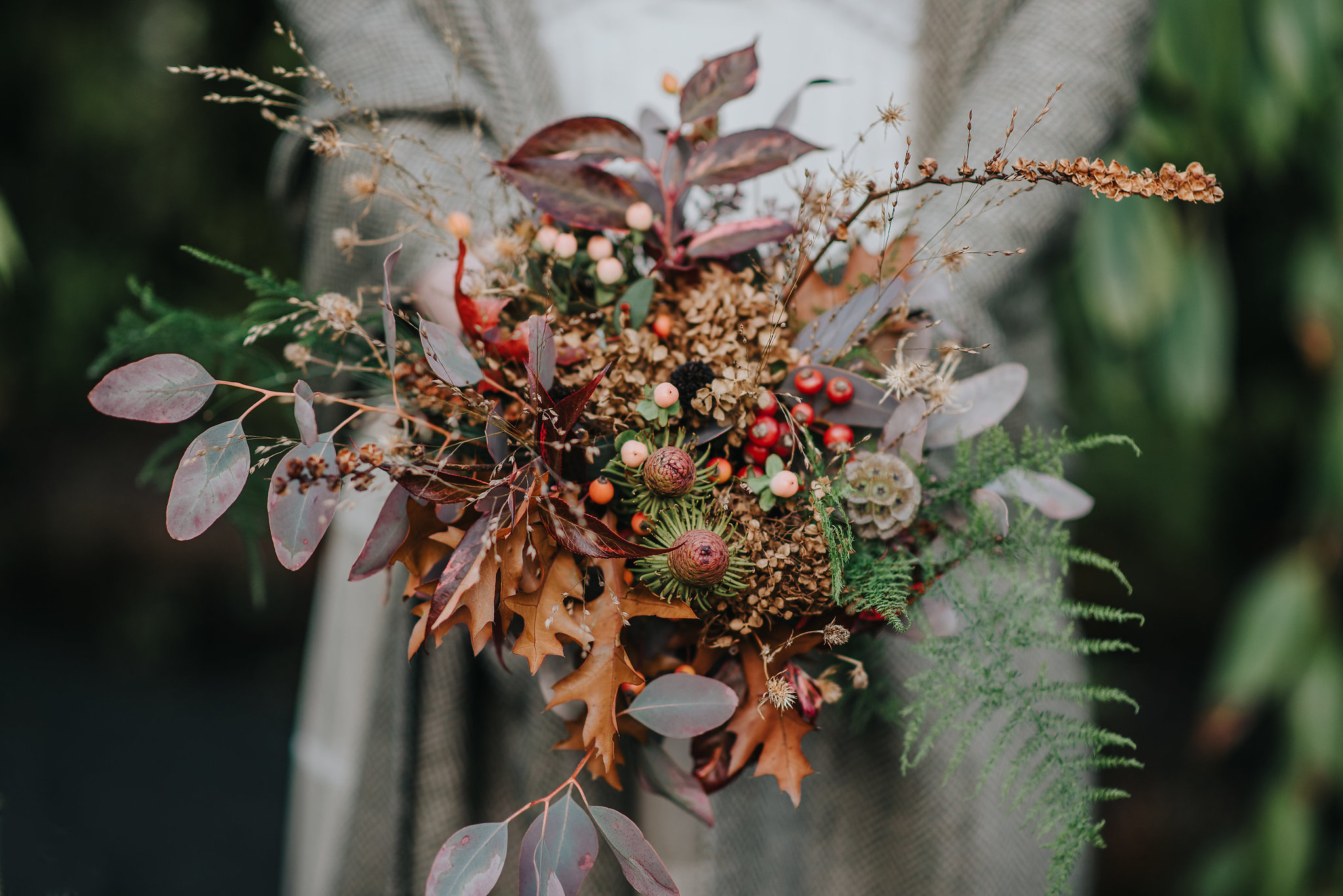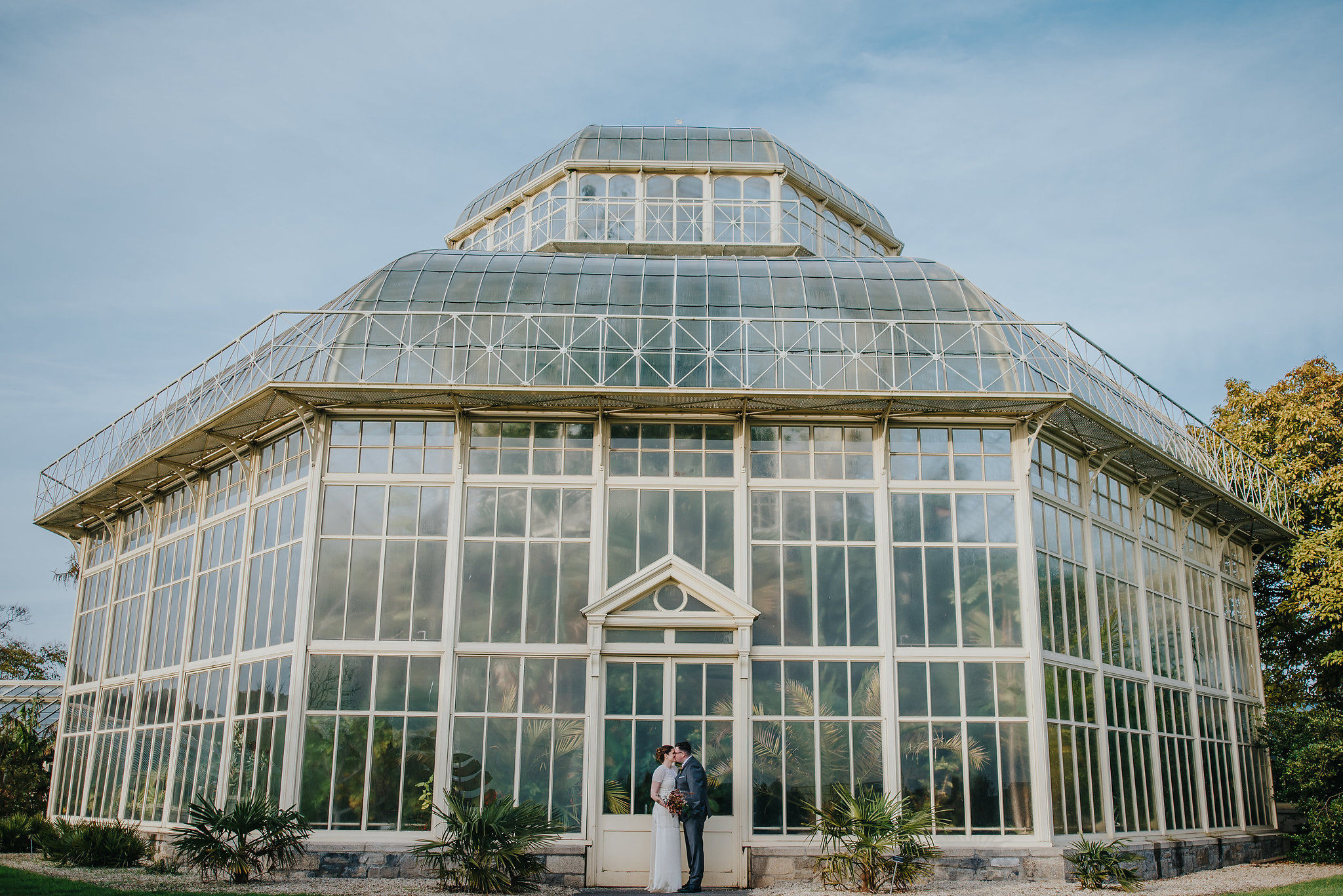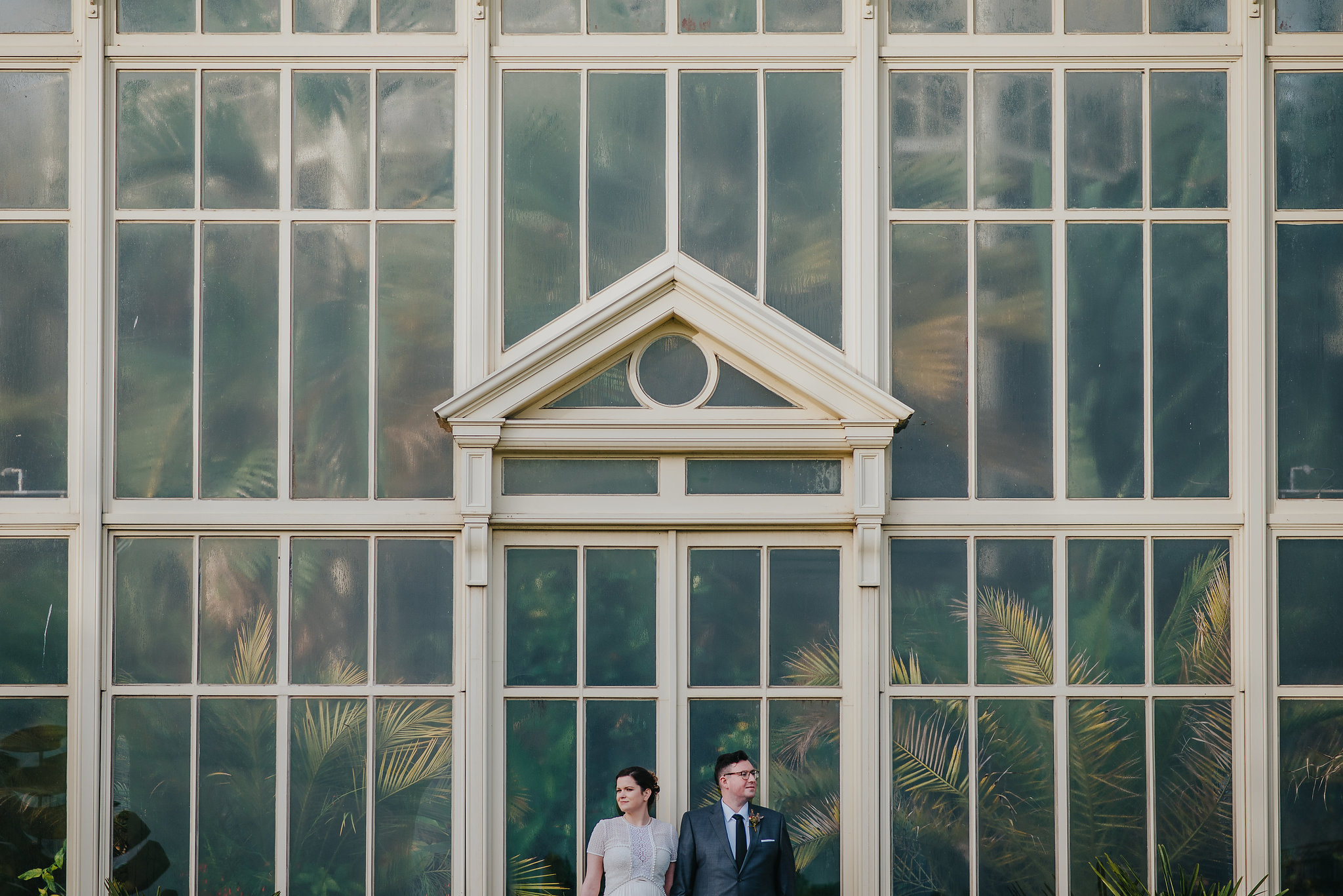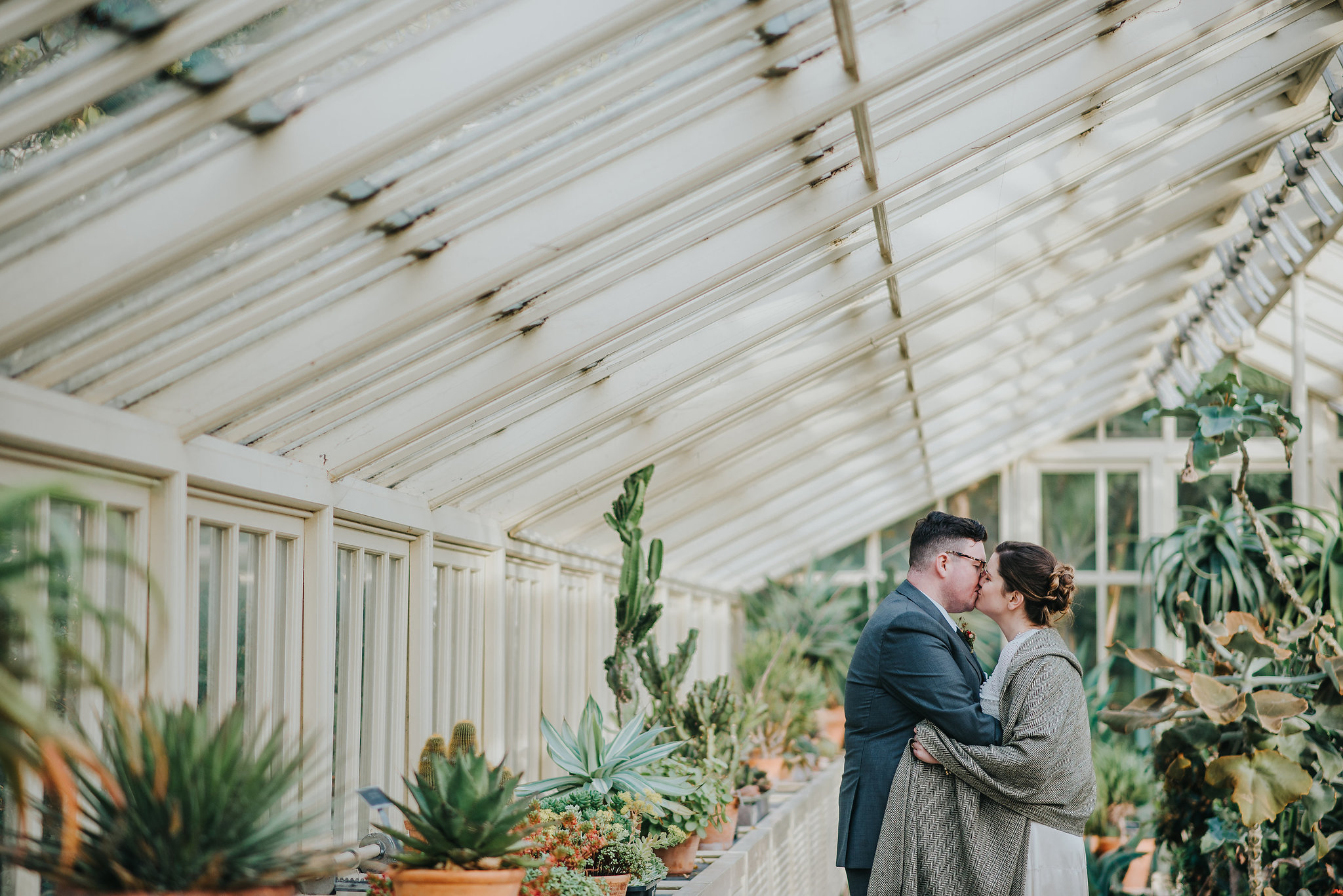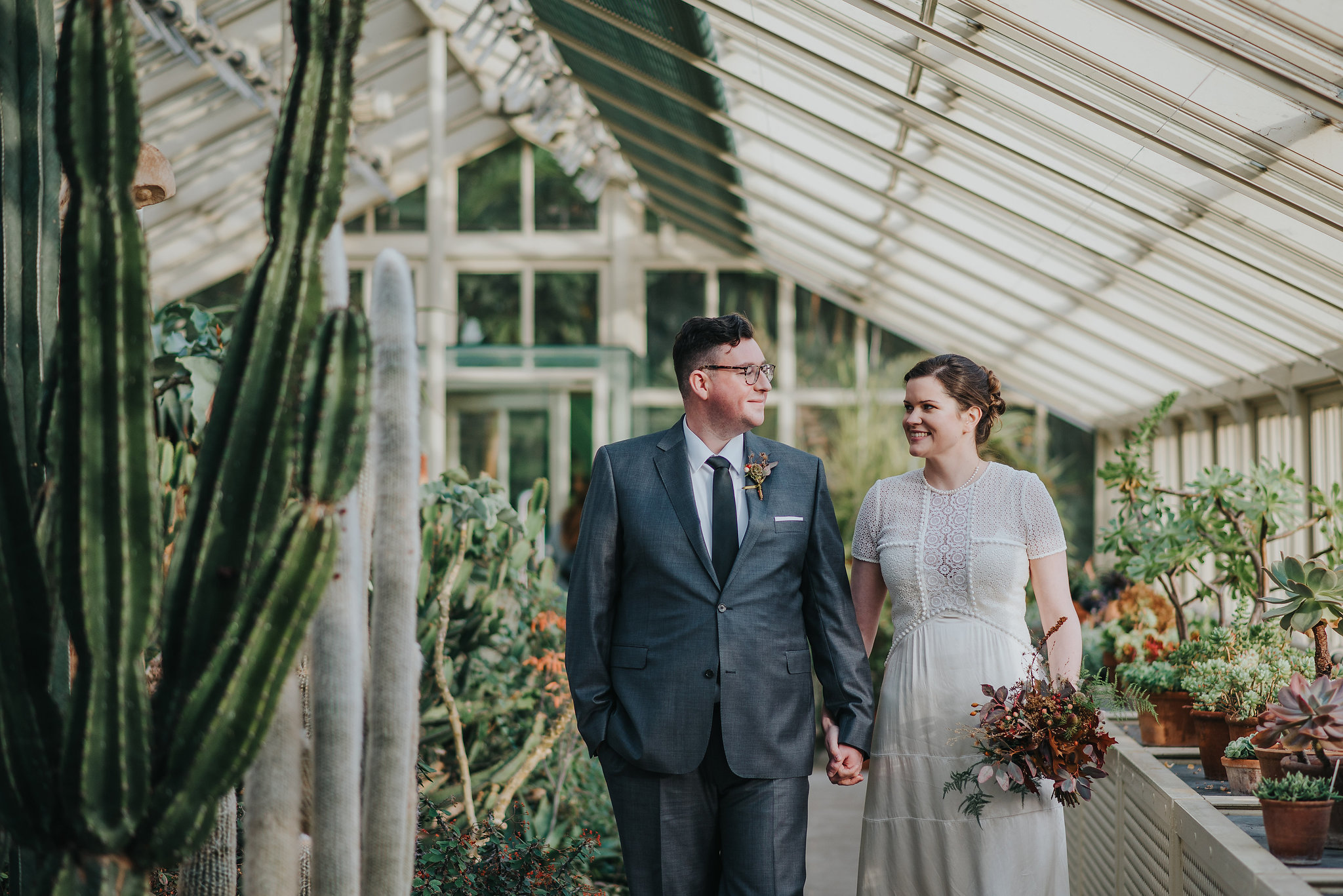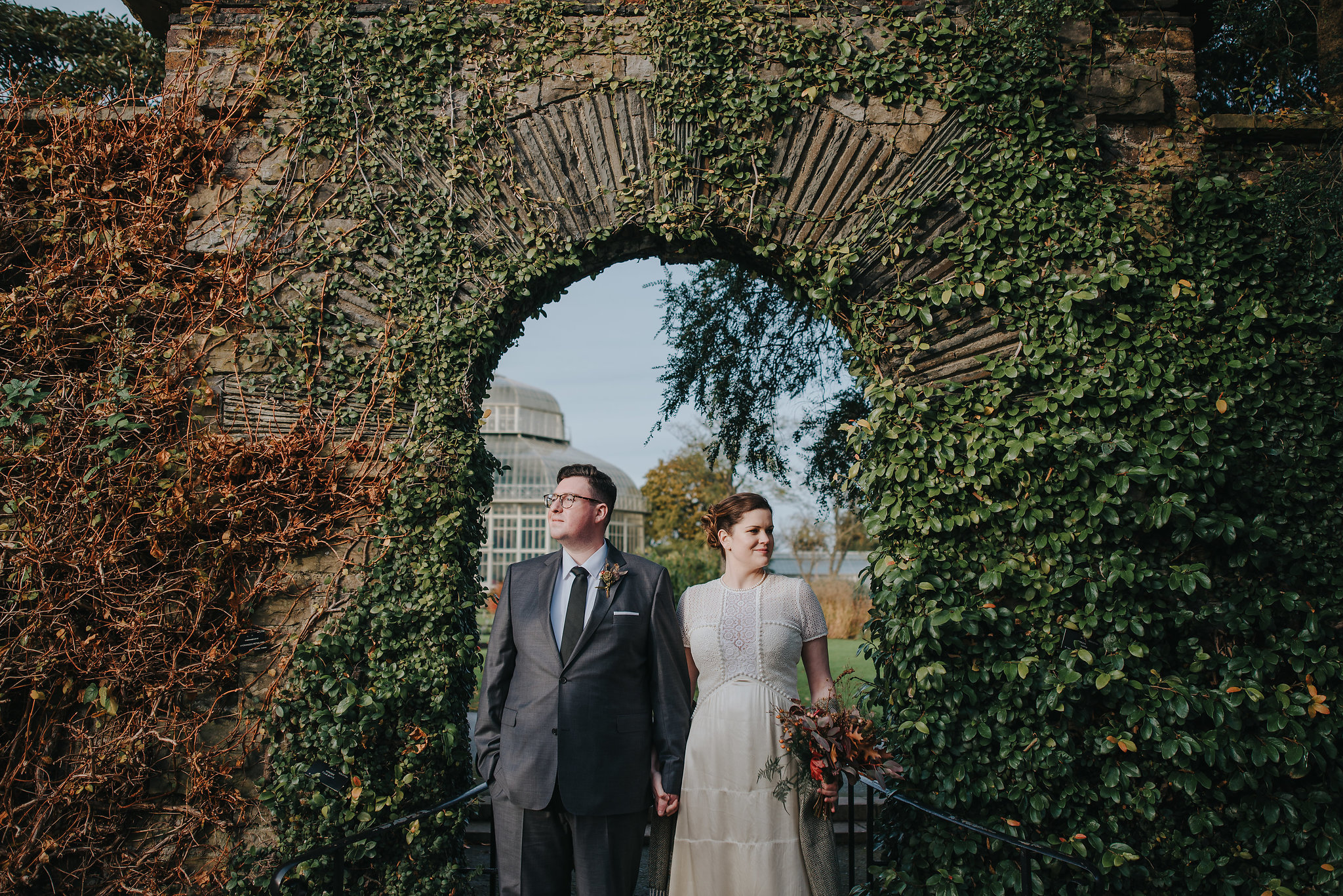 We then went on to the Drury Buildings for their humanist ceremony, which included readings of Scaffolding by Seamus Heaney and from The Velveteen Rabbit, Meghan's favourite childhood book.
You can tell that Meghan and Al are very visual people (Al is also a professional photographer) from the way they had designed their day. They described the vibe they were going for as "an intimate dinner party with a touch of luxe; comfortable and informal with natural, seasonal, personal and simple elegance."
From the abundance of foliage to the mismatched gold candle holders, the attention to detail was stunning. I loved the story of their rings, which they made themselves from an ounce of gold given to Al by his uncle when he was born.
"The two of us spent a weekend hammering, filing, forming and polishing the rings we wear today. Not only was this cost effective, but it was an excellent opportunity to learn a new skill together and spend a few days with our friends Laura and Clare who kindly instructed us and allowed us to use their studio and materials."
The rings were beautifully displayed on a cushion from Stable of Ireland (who also made Meghan's bridal shawl) and then passed around the guests in a beautiful ring-warming ceremony.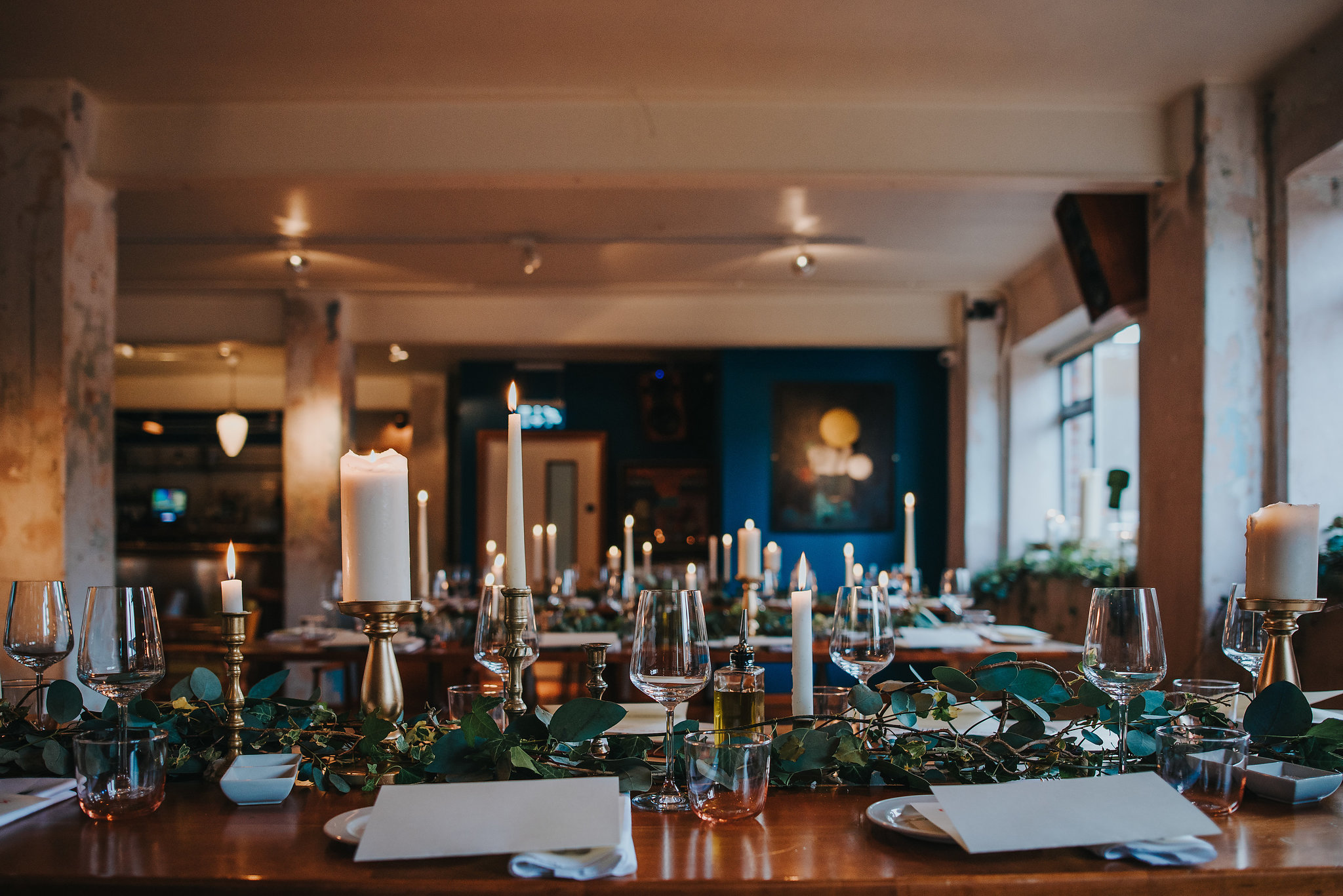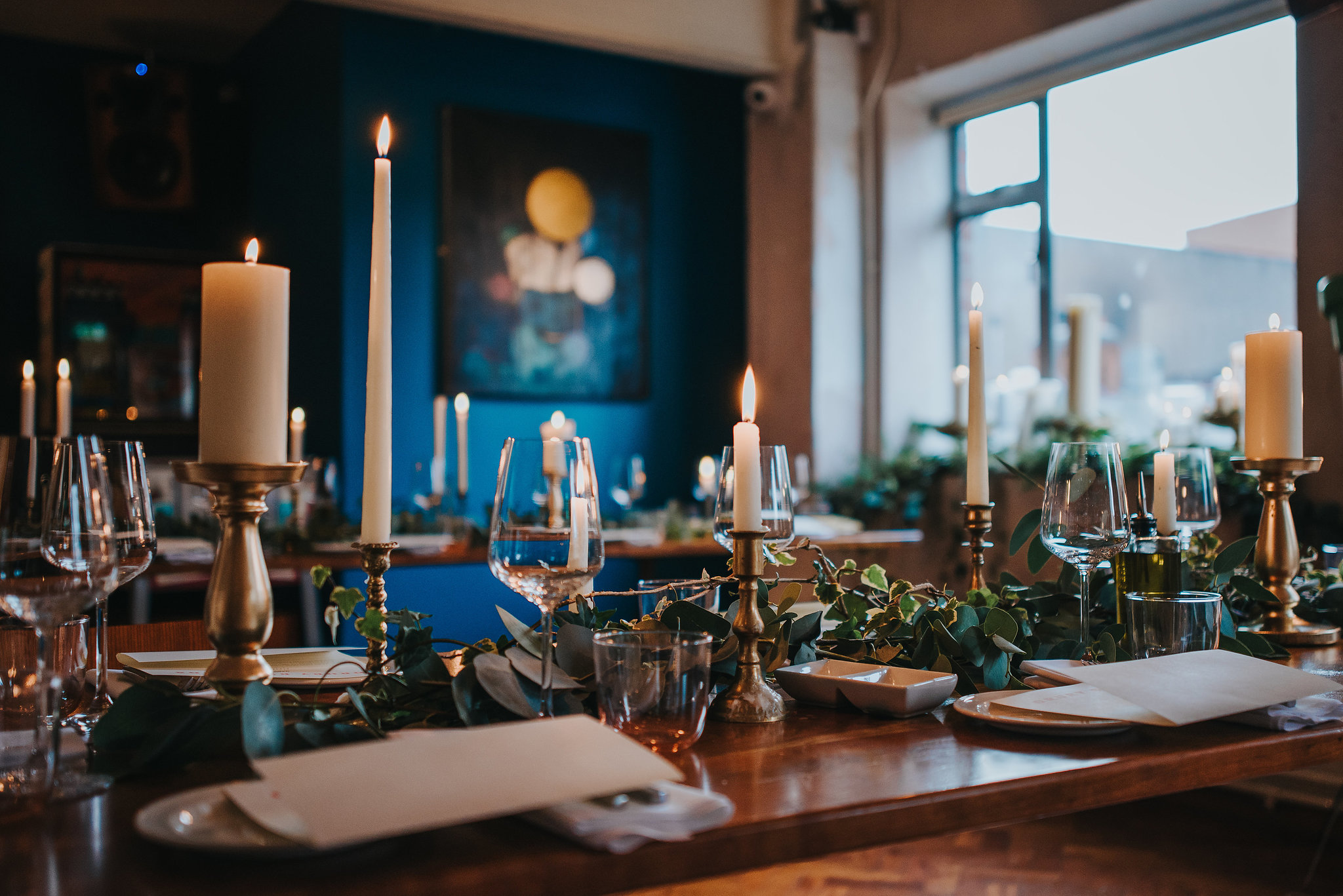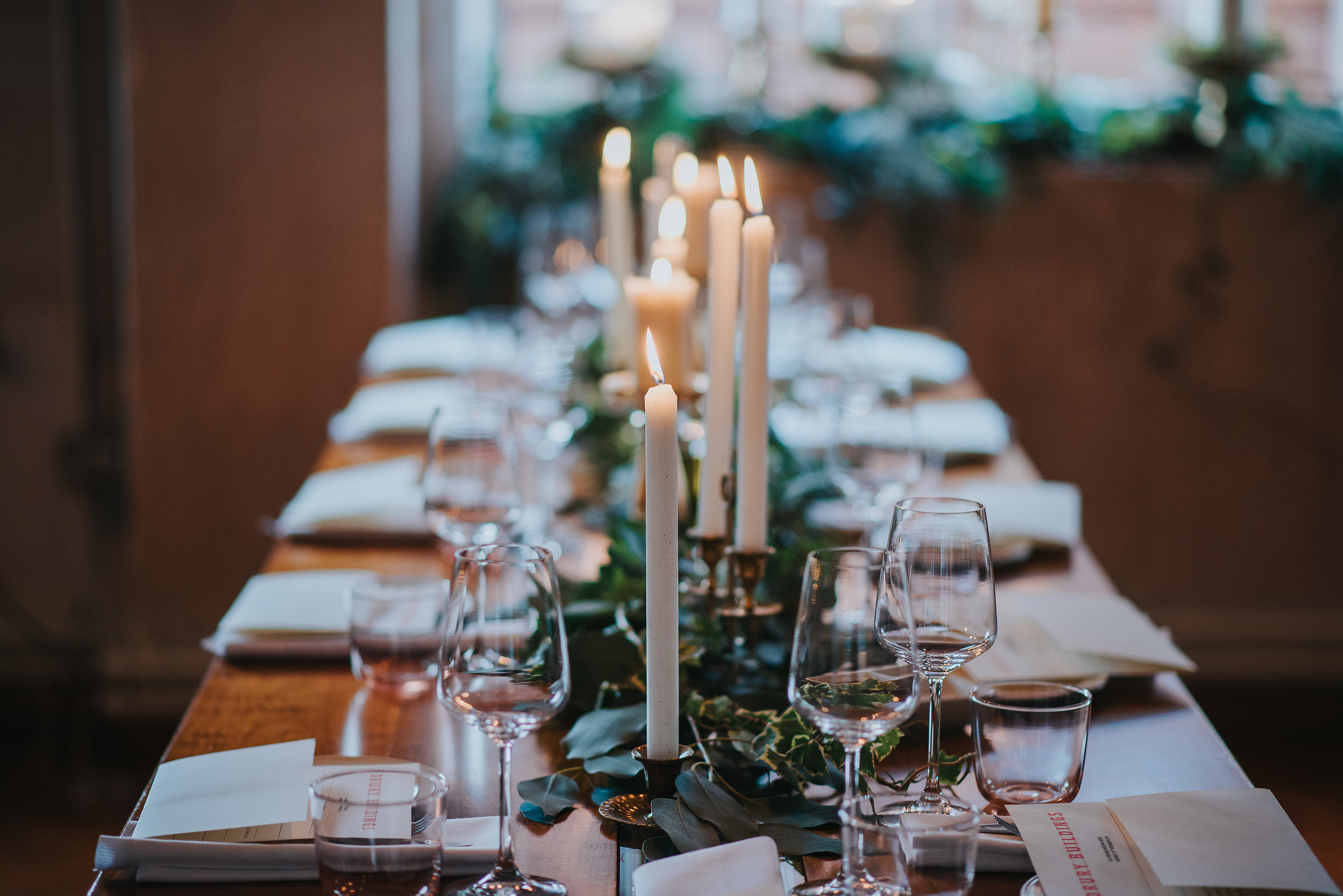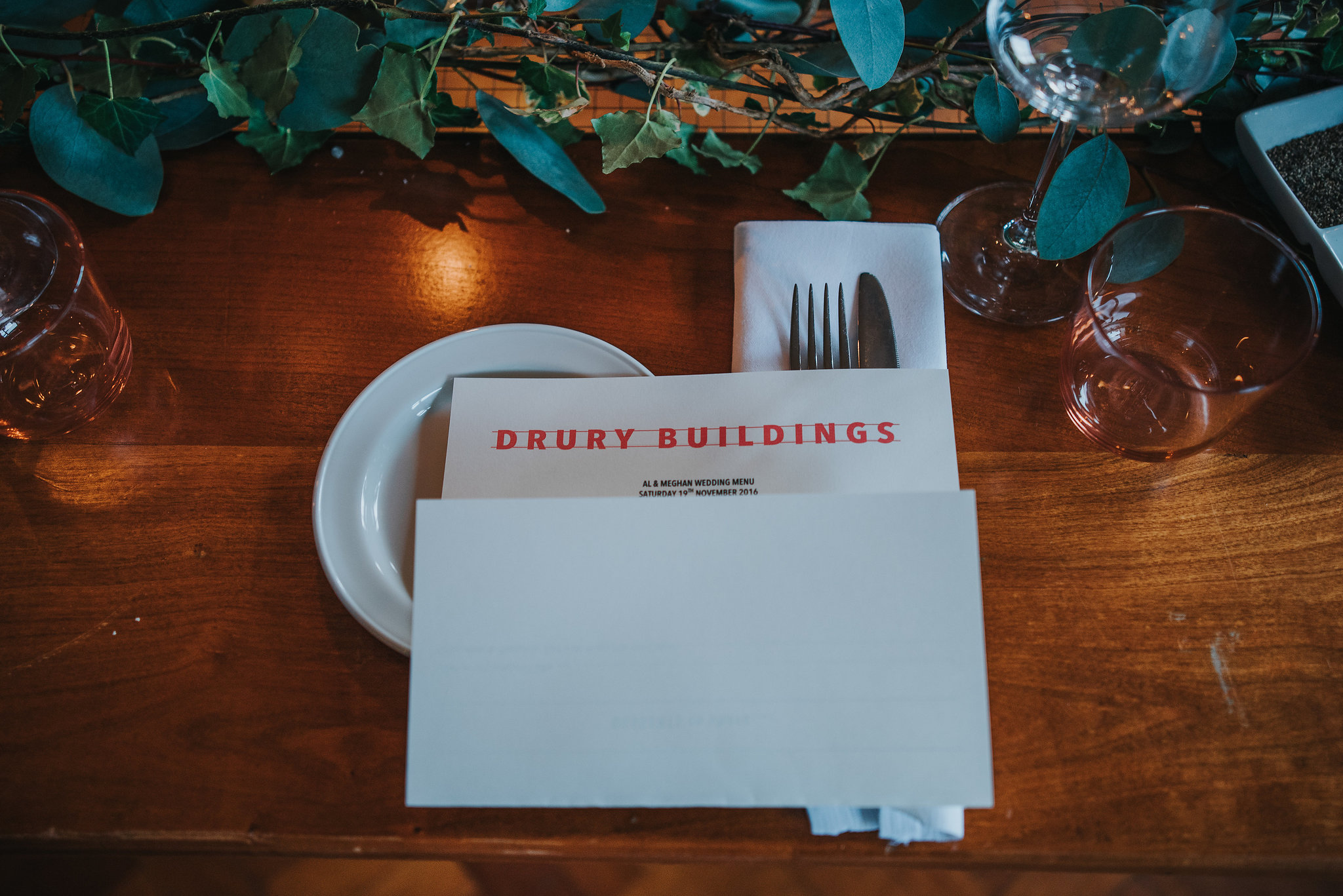 Meghan & Al's advice to other engaged couples is to work with suppliers you trust, and who are great at what they do, "If you hire experienced and talented professionals, you'll feel less inclined to take control of every detail and decision. Instead, you'll be able to encourage good work, creativity and teamwork between yourself and your other suppliers and you'll end up with a day that is truly unique. Weddings, big and small, are HARD WORK, think of yourself as a member/leader of a team you've assembled. Ask for help when you need it and give concise and direct feedback."
Here are some of the wonderful suppliers they worked with to create their perfect Dublin wedding.